Wow! I have so much to tell you about this month alone. Every year, the months of May and June are so overwhelming and eventful for us. I won't overwhelm you in this post, but will tell you a little each time.
Colton turned 4 years old in the month of March. Normally, I like to take annual birthday photos of my children either right before their birthday or soon after, depending on the weather. We've had such a wet Spring that I've had to wait a long time to have a chance to take Colton's photos. The one day, I had a chance to take pictures, Colton wasn't in the mood. Plus, I did try to push him by going to more than one place to take pictures. Yeah, I know better. However bad it seemed, I did get a few good pictures of him. I'm pleased.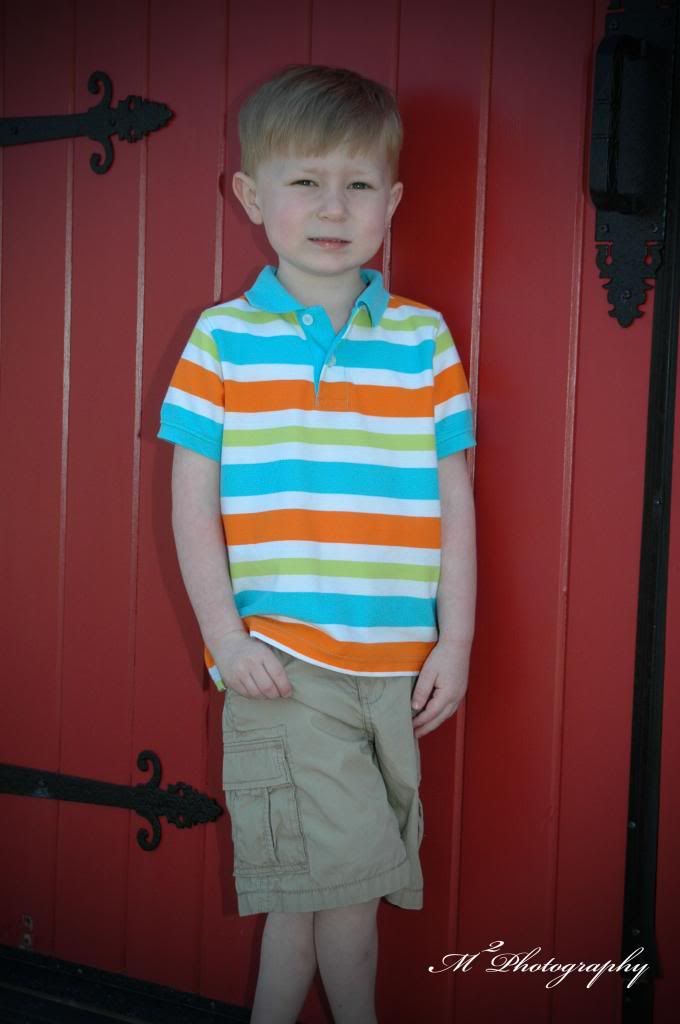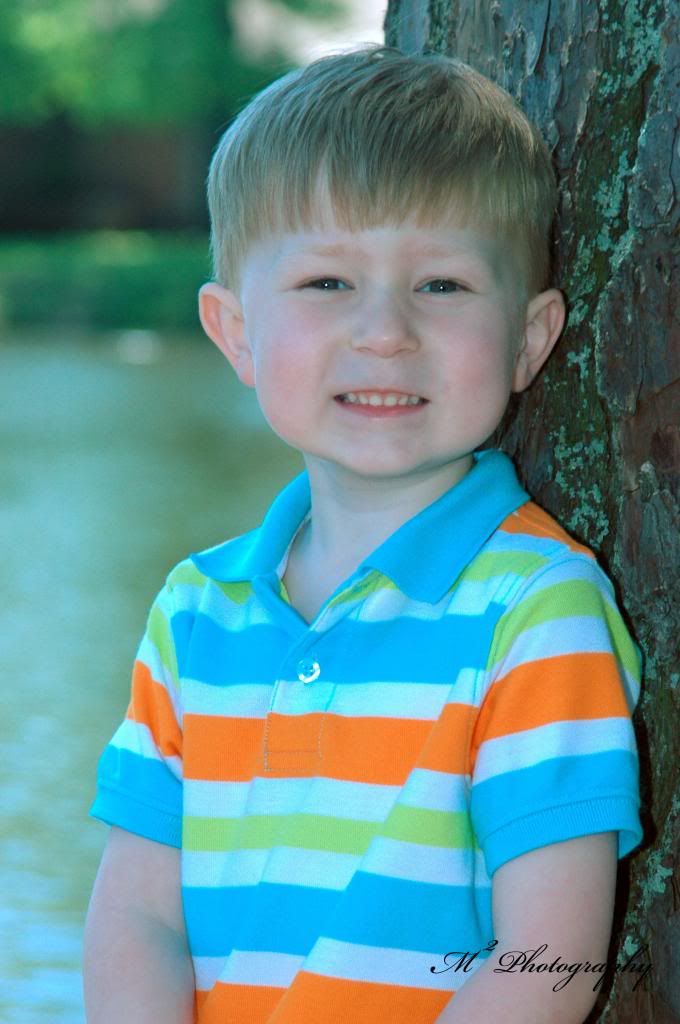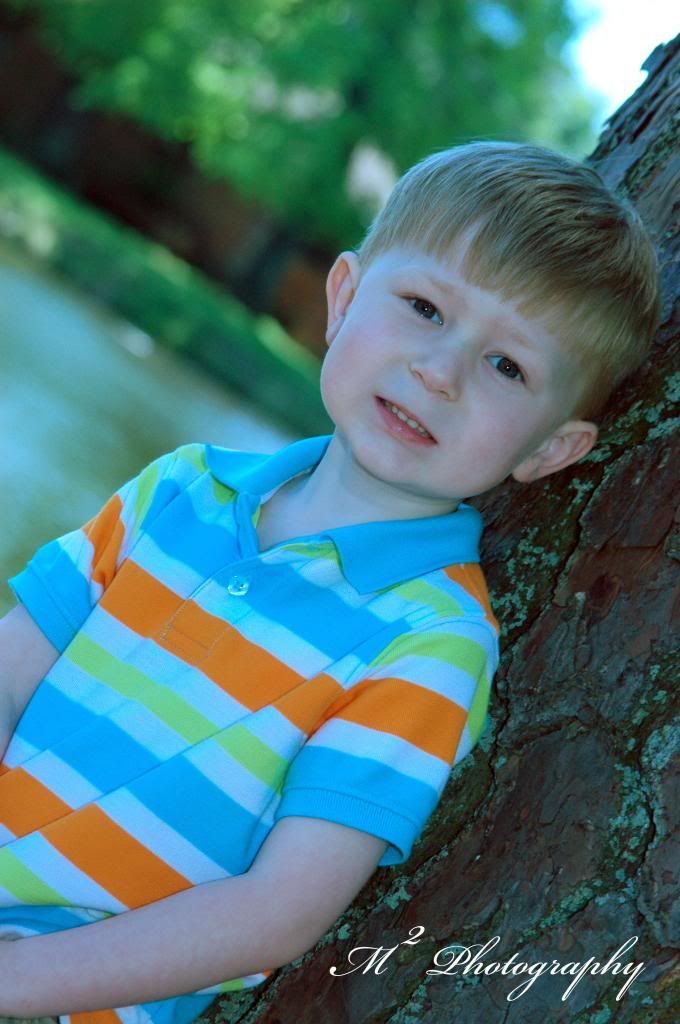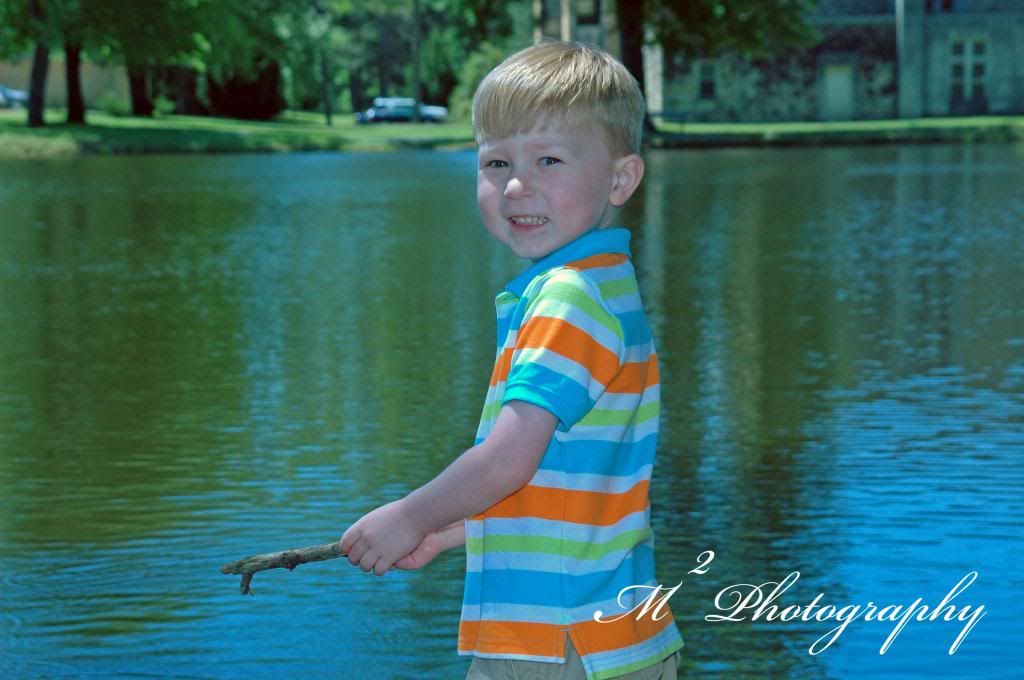 He is my little stinker winker. Always on the go because nothing stops him. LOL! Family members remind me how he never stops. He has gotten so tall these past couple months. I haven't bought him anymore 3T pants because it is getting Summer time, not thinking about the cool nights. You can't help, but giggle when he does wear his pants. They are so short, they resemble capri pants. I've also had a few people tell me to buy the boy some pants as well. I was really hoping to wait until closer to September or October before I had to fork over the money for pants.
A little update on Colton. One thing I've noticed is that he gives equal opportunity for all of his toys. He'll pull out all of his Angry Birds and play with them for a couple of months. Next thing you know, he is asking me about his dinosaurs. We pretty much have to keep the dinosaurs in constant rotation. I guess they are a good "go-to" toy. He loves 'em! We went shopping with Doug's parents a couple of weeks ago. The toy store we were at had the Dinosaur Train characters. Well, Colton just had a fit. Then, he found a hard rubber dinosaur that made noise when you press a button on his neck. He was in heaven!
I picked up Katie a Kids Bop 23, I think that's the number. Anyway, it has the Gangham Style song and Taylor Swift's latest song on it. She loves Kids Bop CDs anyway, but this CD is one of both Katie and Colton's favorite. I've got it in my CD playing in the car and we pretty much listen to it everyday. Colton's favorite song is "Gangham Style." Of course, the only words we understand in the song is "Gangham Style," but that is really all ya need to know. LOL!
When the new Iron Man 3 movie came out, we had family day and went to the Matinee. Colton couldn't keep still, but absolutely had his eyes glued to the screen. He loved it! I won't say it is the best Iron Man movie, but it did seem to have more action than the others. It seemed as if it will tie to another chapter in Iron Man's career. I know there is another "Avengers" movie in the making as we speak and can't wait to see it. While watching the previews at the movie theater, we noticed that Thor is coming back. YES! He is pretty to watch. This time, Thor is coming back for Jane. What is Loki up to in order to get back at his big brother?
For the past few weeks, he has been driving me crazy every time we go to Walmart, which is every week, to get supplies and groceries. They've been selling pre-cinema tickets for the new Superman "Man of Steel" movie. Unfortunately, he doesn't understand this ticket sell. He thinks that the movie is out already and has been begging me to get it for him. Ugh! It can be so exhausting at times. Meanwhile, he watches the previews on YouTube.