Saturday was the last birthday party for our little Katiebug. I believe, she had a wonderful week of celebrations.
We hated that dad couldn't make it because of his condition, but needed his rest. Maryann was sweet to pick up mom to come to the party for a couple of hours. She didn't want to stay gone for too long from dad. As she got ready to leave, we fixed her and dad a couple of plates for supper and cake for dessert.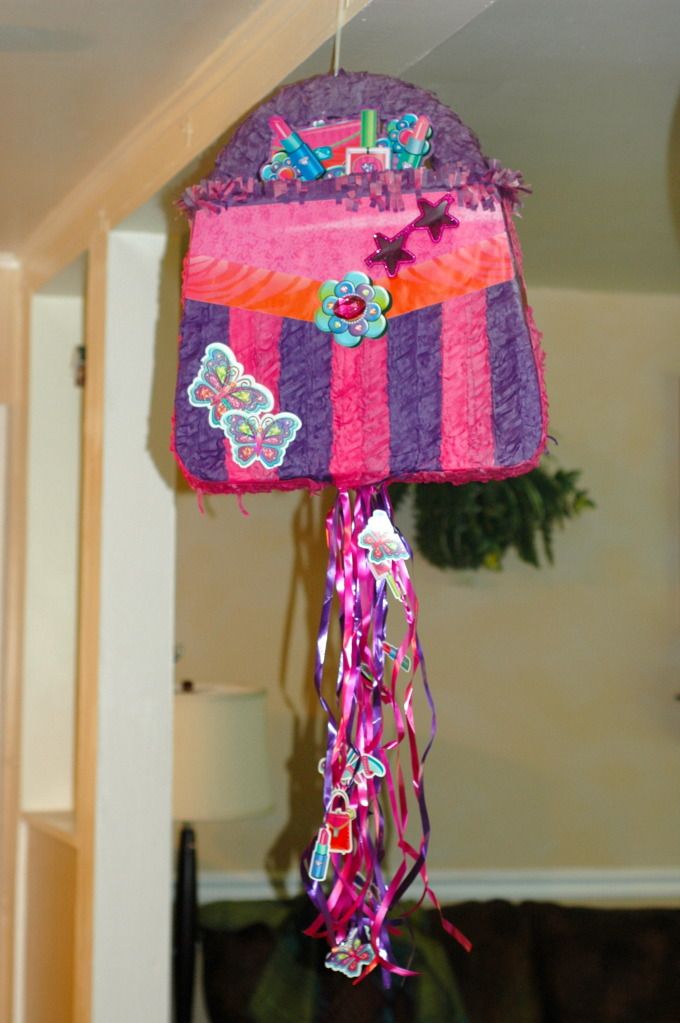 Katie and Colton got excited when they found out that Kyli and Caden were coming. The kids play pretty good together. Kyli and Katie are a couple of weeks apart in age. They are the children of my nephew's girlfriend. They are sweet kids and seem to like the fact that Ryan and their mom are dating.
Zayden couldn't take his eyes off of uncle Doug. He really loves his uncle. I thought it was so sweet that I had to take a picture.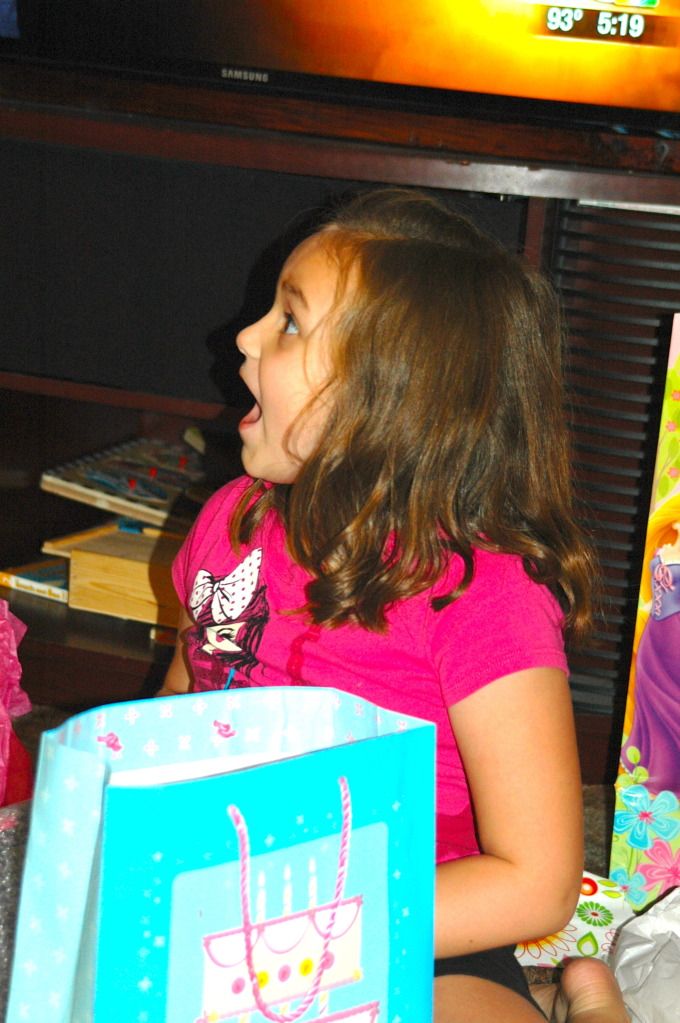 PRICELESS Face!
Katie has been begging for a particular gift for quite some time. I couldn't get over her facial expression when she discovered what was in her gift bag.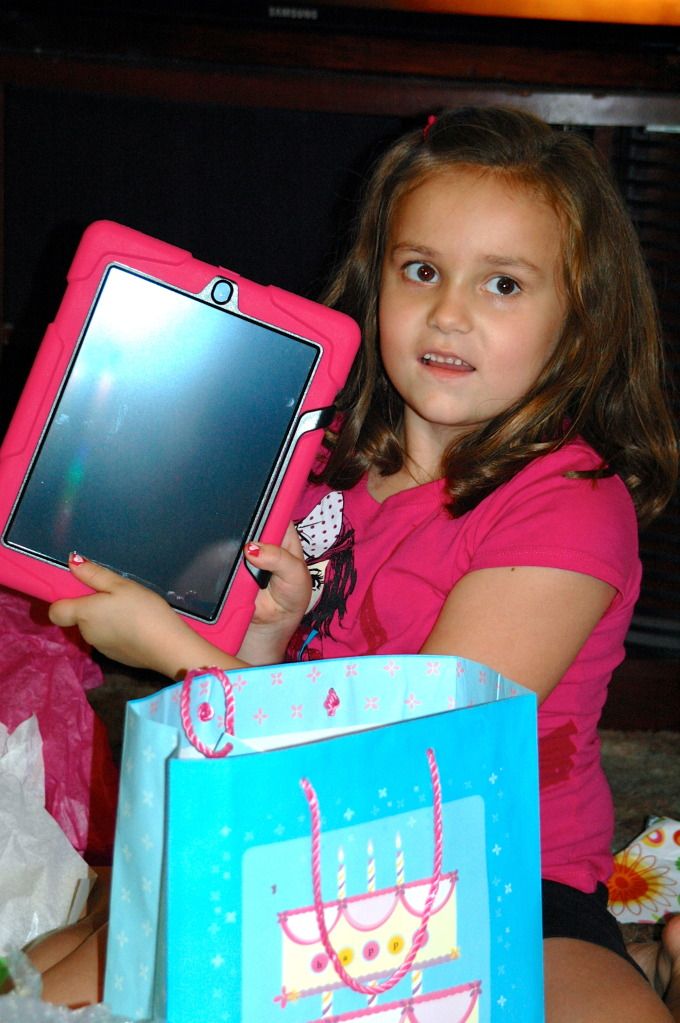 Doug was able to get a very good deal on this iPad.
We couldn't pass up the deal.
She absolutely loves it!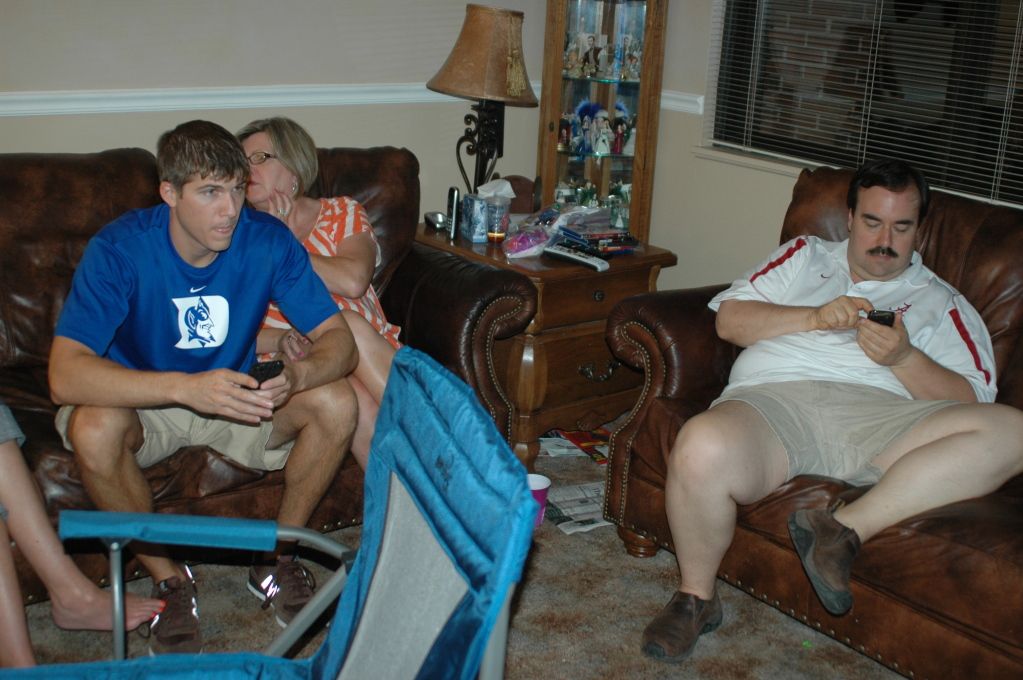 I got tickled when I saw these three with their phones . . . texting or playing with them. I had to take a picture.
Where is the world coming to? LOL!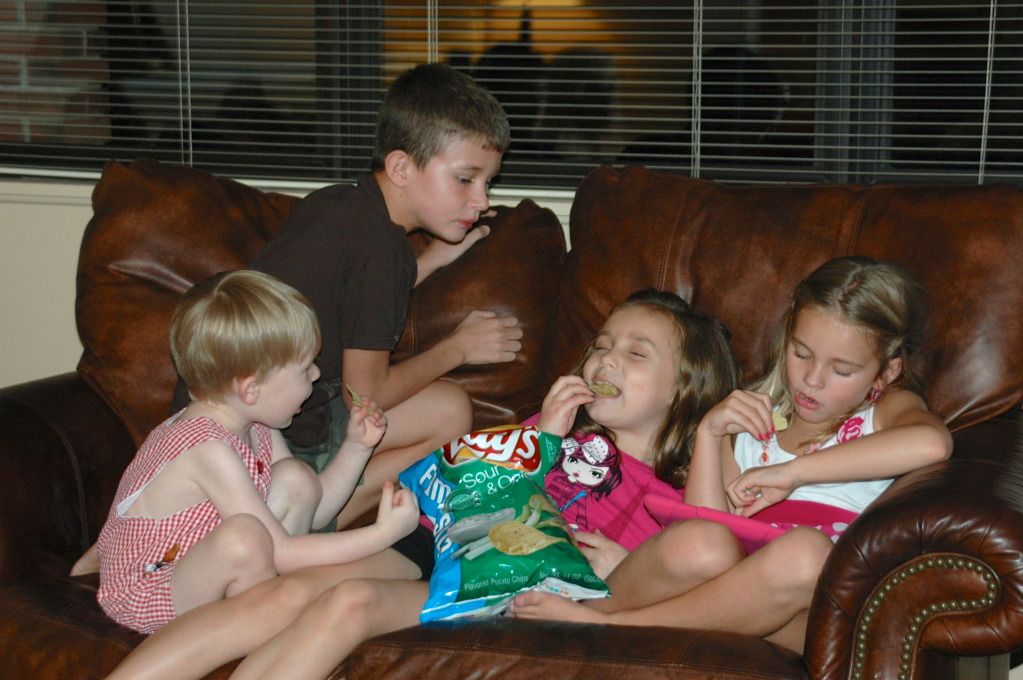 These four were pure entertainment. They were surrounded around the iPad, watching Netflix. You would think it would be better to watch Netflix on the big television screen, instead of a small screen that you have to move around just to get a glimpse. LOL!
I love the fact that they are all sharing a bag of chips too. Kids are funny.
Prayer Request
Thank you so much for the prayers. Dad did wonderful last Thursday; however, he got himself in a mess the next day. Because of the anesthesia, he could not relieve himself. Needless to say, Maryann had to take him to the emergency room and have him catheterized. He will have to keep it in until the middle of this week. Of course, he is sore all over. Overall, he is going great.