We had a great Father's Day weekend. Everyone came over for hamburgers, hot dogs, hot wings and great company. We did have a pleasant surprise that afternoon. I hate the circumstance, but our Louisiana cousins dropped by for a visit. They were on their way to a funeral. Their best friend's father passed away. We had the joy of having Alise stay with us overnight. The girls had a lot of catching up to do. I got so tickled at the kids being silly that night. They all decided to camp out in the Living Room with a homemade tent. They tried for awhile to construct it, but could never get it big enough. Finally, the girls took the couch and Colton lay on a pallet on the floor. They didn't stay up too late because they were out like a light. The next day, I took the kids to the pool for a little swim and fun. I think they had a good time. I enjoyed watching them playing. Hopefully, we can get together again soon minus the bad circumstances.
The kids painted their daddy a special fish under the sea portrait. I think it turned out so cute! Katie's is rainbow colored and Colton's is blue and green (his favorite colors). I LOVE IT!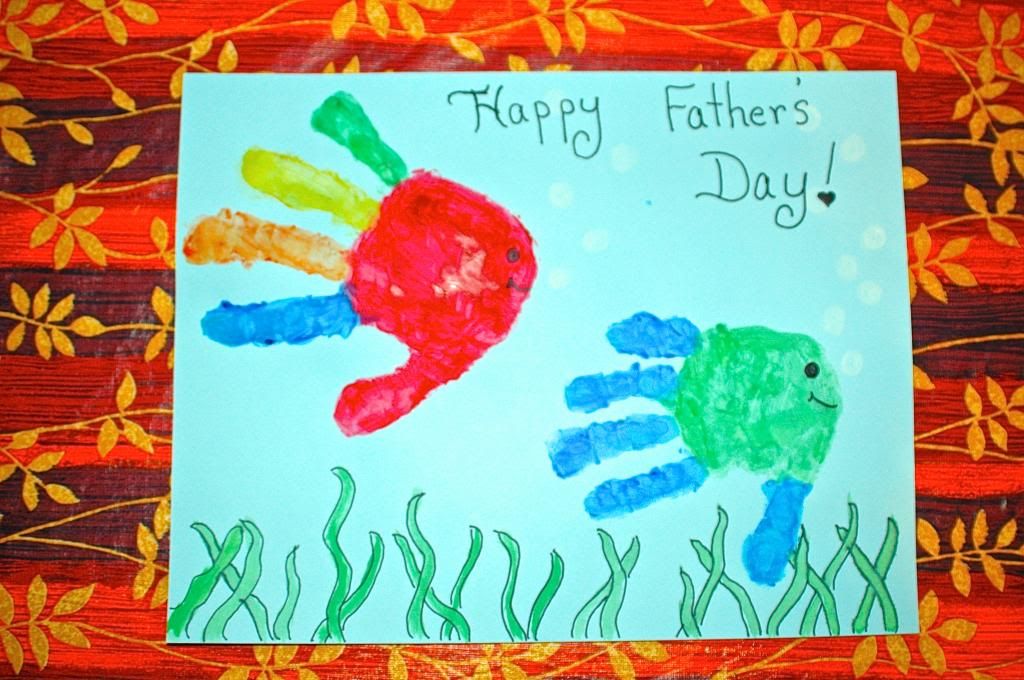 Because I LOVED the Mother's Day cards so much, I had the kids make one for their daddy. He loved it. They are definitely keepsakes. I got the questionnaire and front cover printable from
Lil' Luna
. The website has tons of great Father's Day ideas and printable from other bloggers. It had several cute ideas.
We used plain scrapbook paper for a thicker paper quality. Once the kids finished their questionnaire about their daddy, I just glued it in their cards. I added a tissue paper flower on the front cover.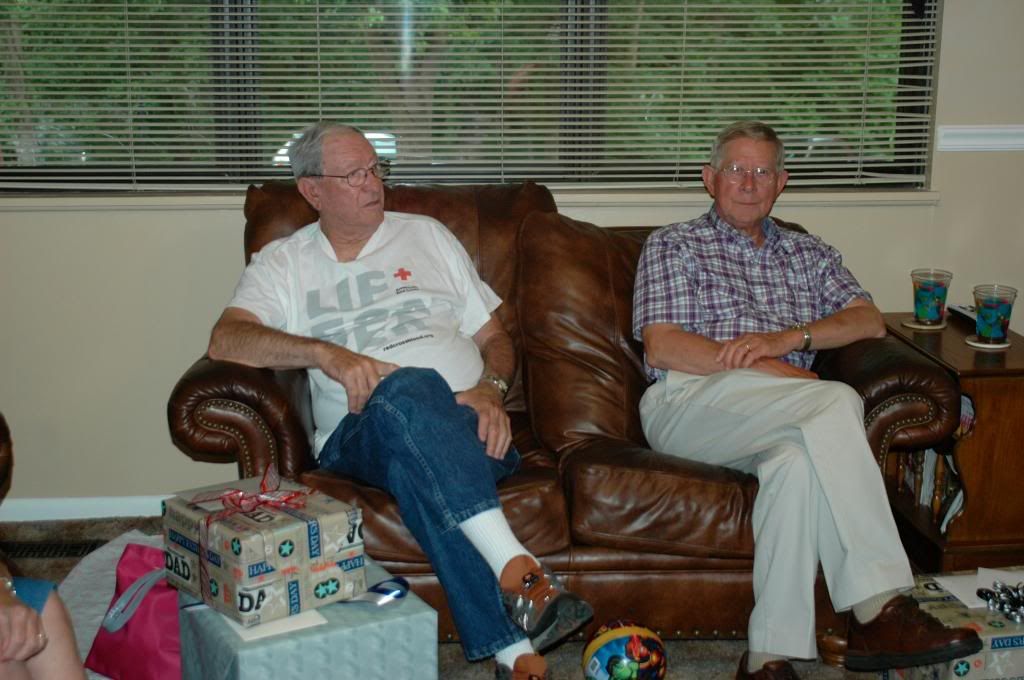 Our Dads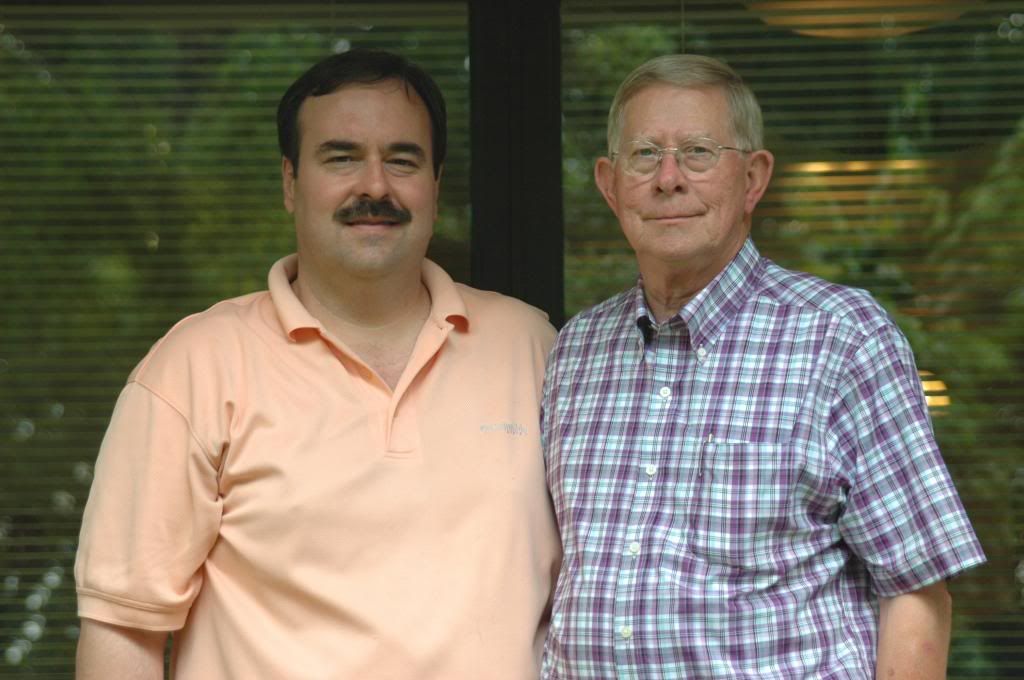 We celebrated Millard's 70th birthday with him. Peggy brought him a cake and ice cream. It was so good.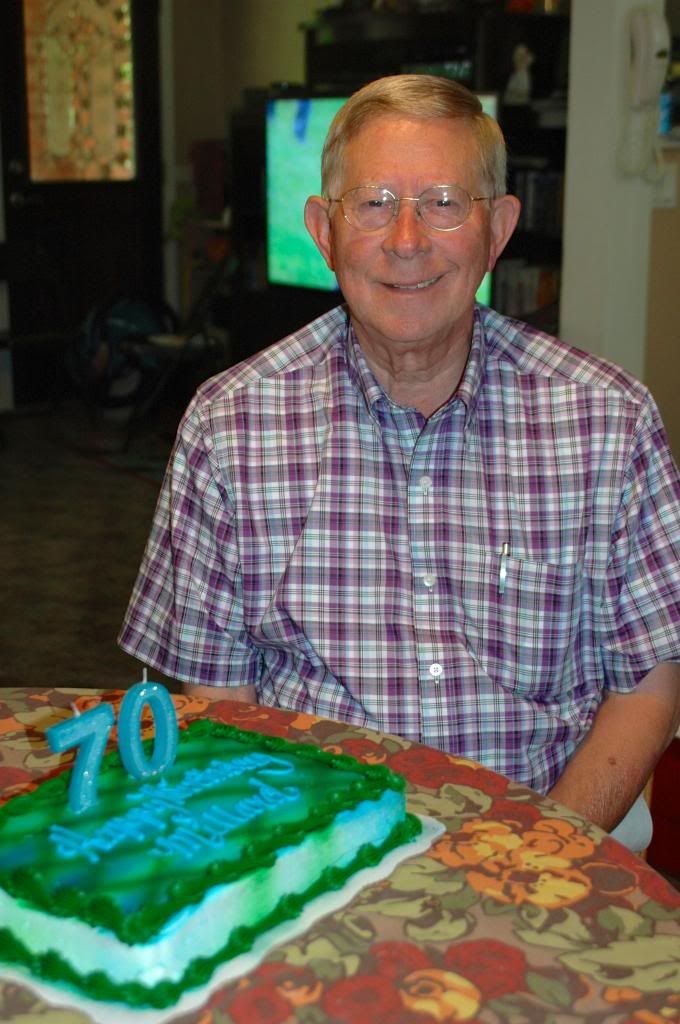 HAPPY 70TH BIRTHDAY MILLARD!
Do you remember the story from yesterday about Colton and Lulu trying to capture the turtle? Well, here are the pictures to go with that story. I didn't get them uploaded until tonight. I tried to get a good picture of the kids, cat and turtle. I just couldn't get all them together and the picture look nice. Oh well. I did get some cute pictures of Lulu trying to figure out what this creature was with it's hard shell.
Lulu standing guard