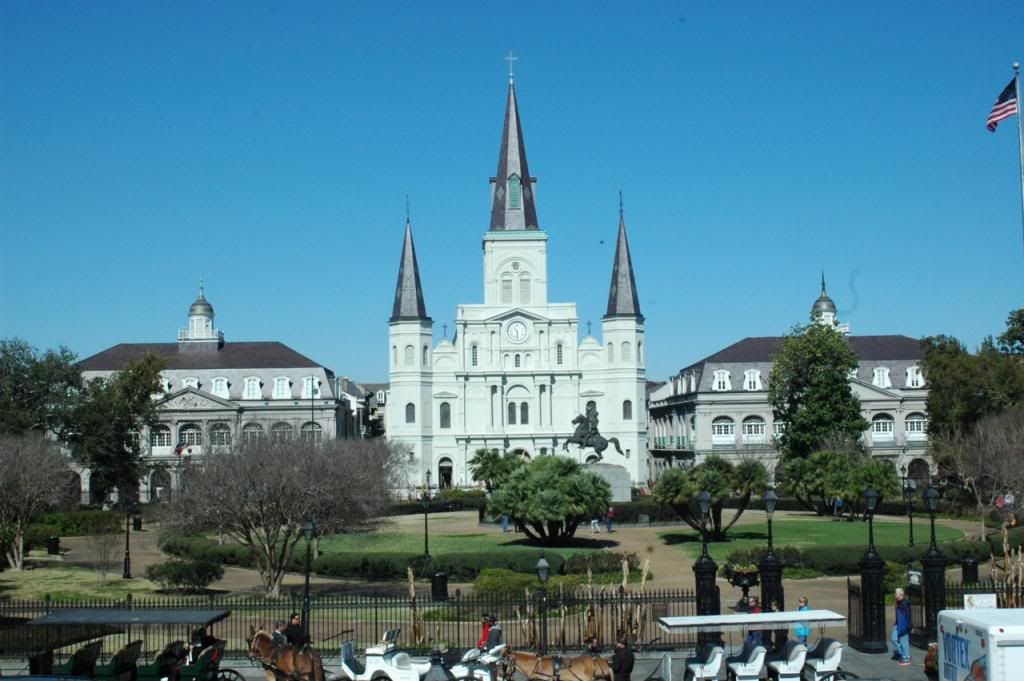 Jackson Square
This was my first trip to New Orleans and of all opportunities, we got to visit during Mardi Gras week. Of course, I went with a little fear because I heard a lot of horror stories. We stayed in the areas that we were advised to hang out. It is basically around Jackson Square. We had a very good experience and encourage others to have just as much clean and stress-free fun.
Stay close to Jackson Square area - very family friendly
Keep all of your personal items close to your eye sight. I took a small hipster purse. Put it across my chest and the purse in front of me. This might help you from becoming a victim of pick-pocketing. Guys - keep your wallet in your front pants pocket.
Be aware of your surroundings at all times.
I wouldn't stay out too late unless you are enjoying the parades during Mardi Gras. When the crowds clear out, go with them back to your vehicle or hotel.
I hope these simple tips help you have a wonderful experience like we did. A few landmarks I would recommend you visit:
Jackson Square
Cafe Du Monde - try the beignets or French Donuts - They are delicious!
French Market - is an awesome place to shop for anyone and everyone.
Aunt Sally's Pralines are to die for. The shop is just down the strip between Cafe Du Monde and the French Market.
To me, as long as you stay along that strip, there is so much to do, eat and see. Shopping galore, wonderful flavored cuisines, beautiful landscapes and I really enjoyed the street performers.
The Naked Cowboy normally hangs his hat in New York, I thought. I was so surprised to see him on Bourbon Street, playing his guitar and singing with Naked Cowgirl by his side. Yes, they do have on underwear.
Another thing about Bourbon Street, PLEASE BE WARNED! IT ISN'T FAMILY FRIENDLY AT ALL! It's an experience, but be prepared to witness drunks, puke, and some nudity. It reminded me of a college frat party. We just went to say that we've been on Bourbon Street. Now that we've been there and experienced it, I wasn't too impressed nor have it on my list of "To Go Back and Visit".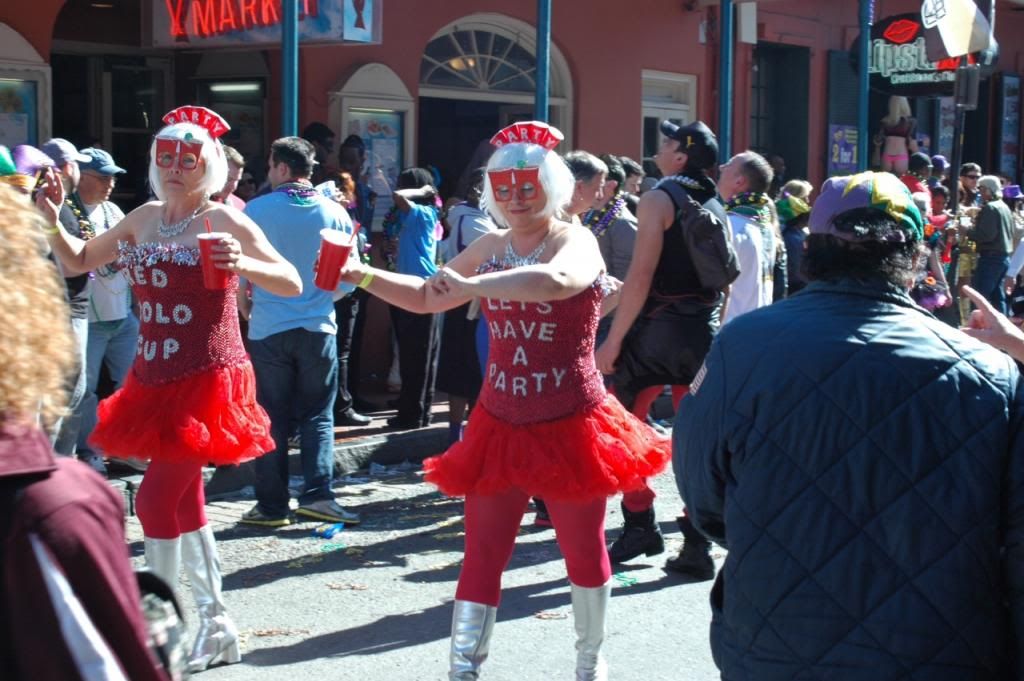 I had to have a picture of these ladies - Red Solo Cup - LOL!
Rednecks after my own heart - so creative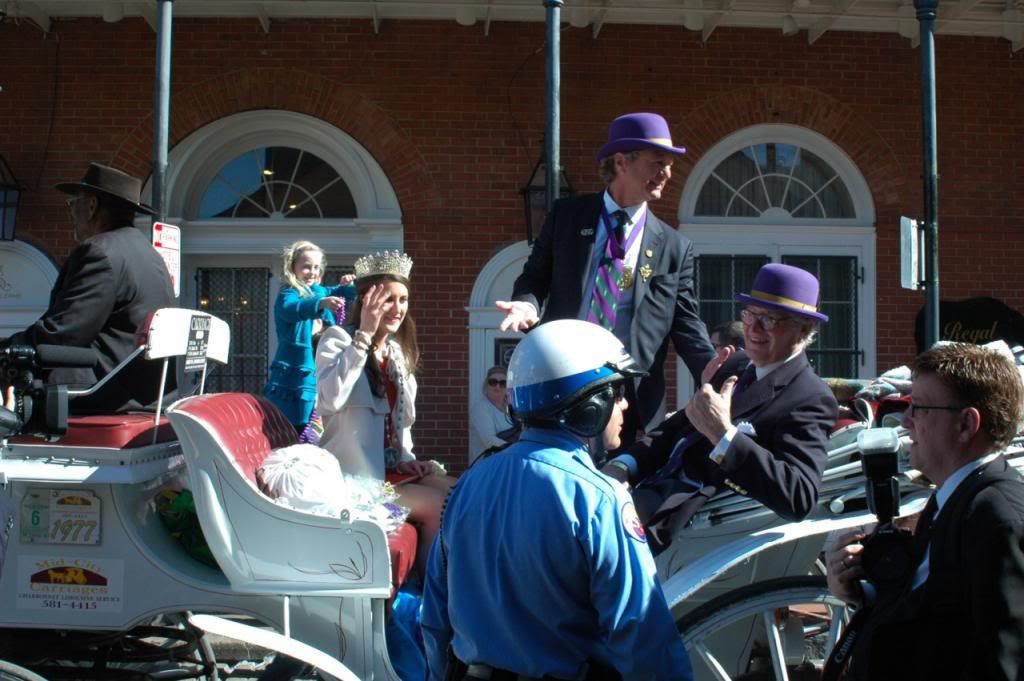 The Mardi Gras Royal Court - ready for the parade to start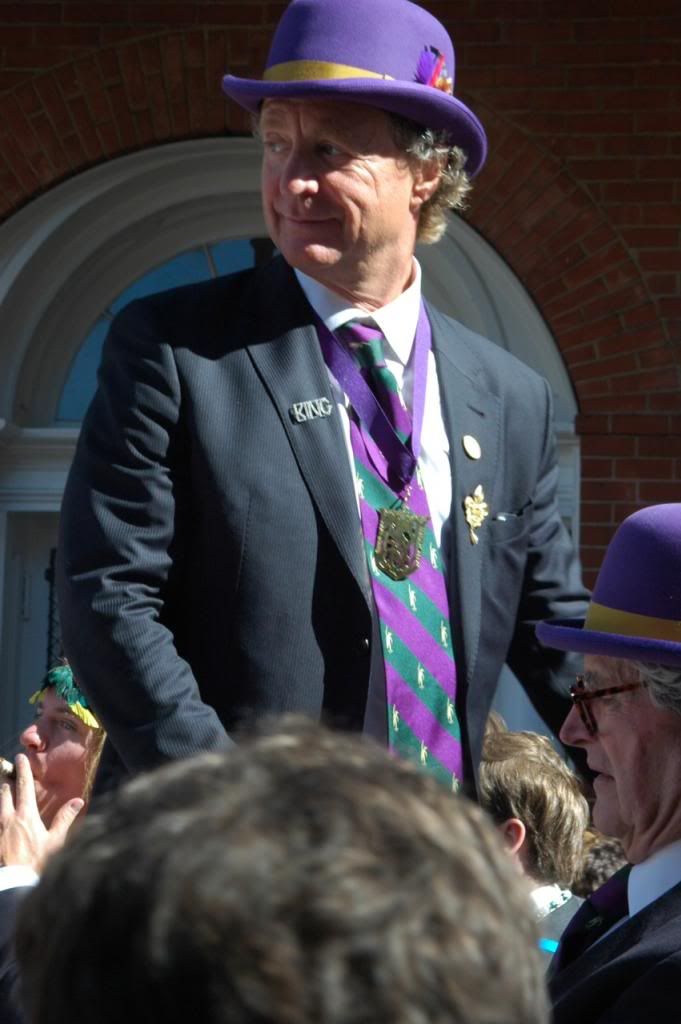 King of Mardi Gras
I loved how parades would just start up out of the blue and it might be just one band and a few people throwing out beaded necklaces to the crowds.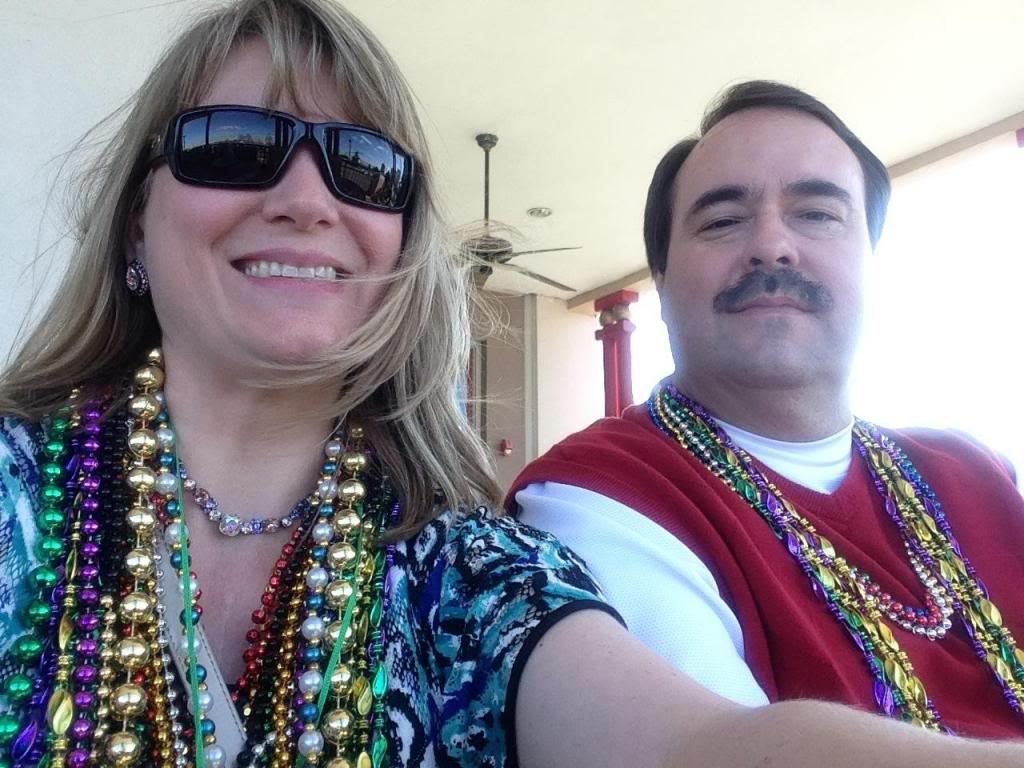 We had to take a break after walking, for it seems like 20 miles. It was good exercise for me to make room in my stomach for some Emeril's delicious grilled salmon.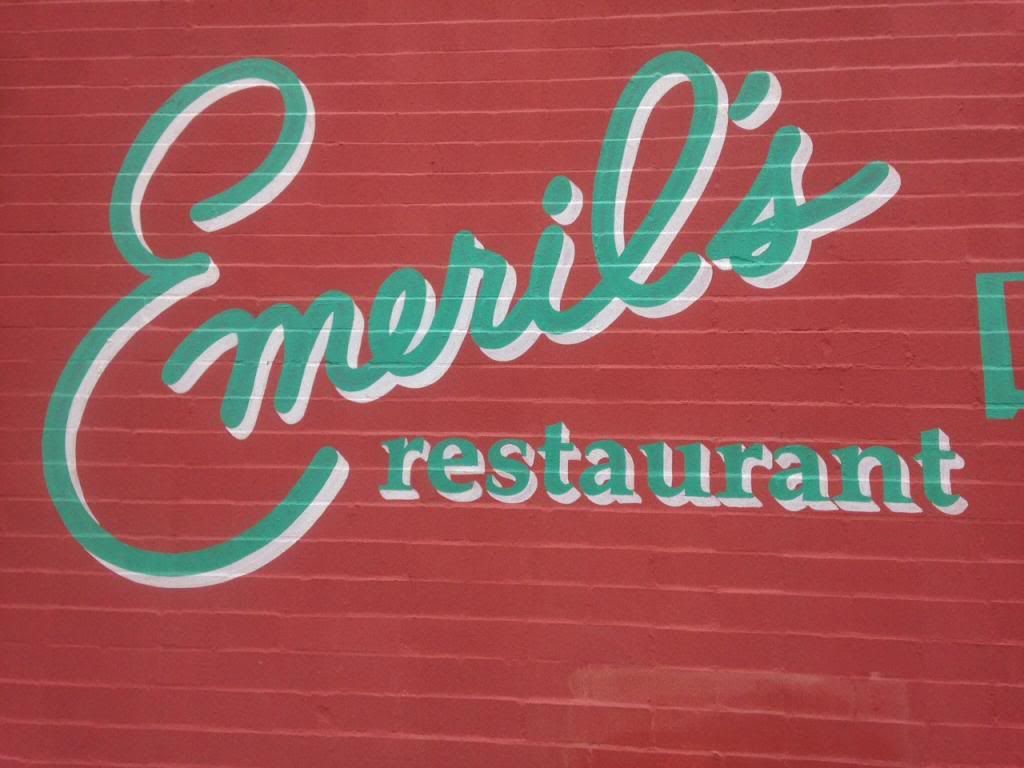 My special date with the man of my dreams and Emeril's. We started out with three different types of bread (rosemary, sweet potato and cornbread). The appetizer was barbecue shrimp - delicious! For our main course, Doug tried their sea scallops (huge) and I got the honey glazed salmon. I've never had a chocolate soufflé, which is what the waiter recommended for dessert with a serving of vanilla ice cream. Trust me, you'll need the ice cream to cut the sweetness of the chocolate. It was all so good and I would absolutely go back for seconds again. It's a once in a lifetime experience.
On our way home, we decided to go through Gulfport, MS. It was such a beautiful drive and I hated to leave the beach.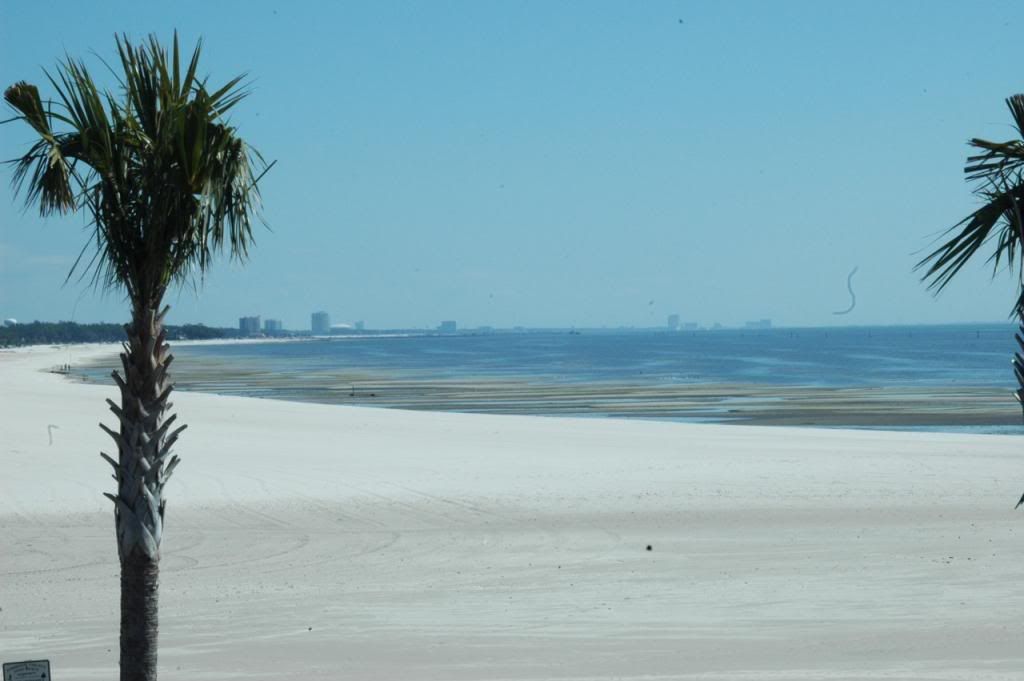 Mississippi Coast
I would absolutely love to do this again some time. I enjoyed experiencing great Southern cuisines, the beautiful sights, and different cultures.