I know this is a little late, but maybe you could use the idea for next year. On Pinterest there were a few cool website with tutorials and printables for the kids to do for Valentines. Katie recently fell in love with owls. I have to admit that I think they are pretty cute.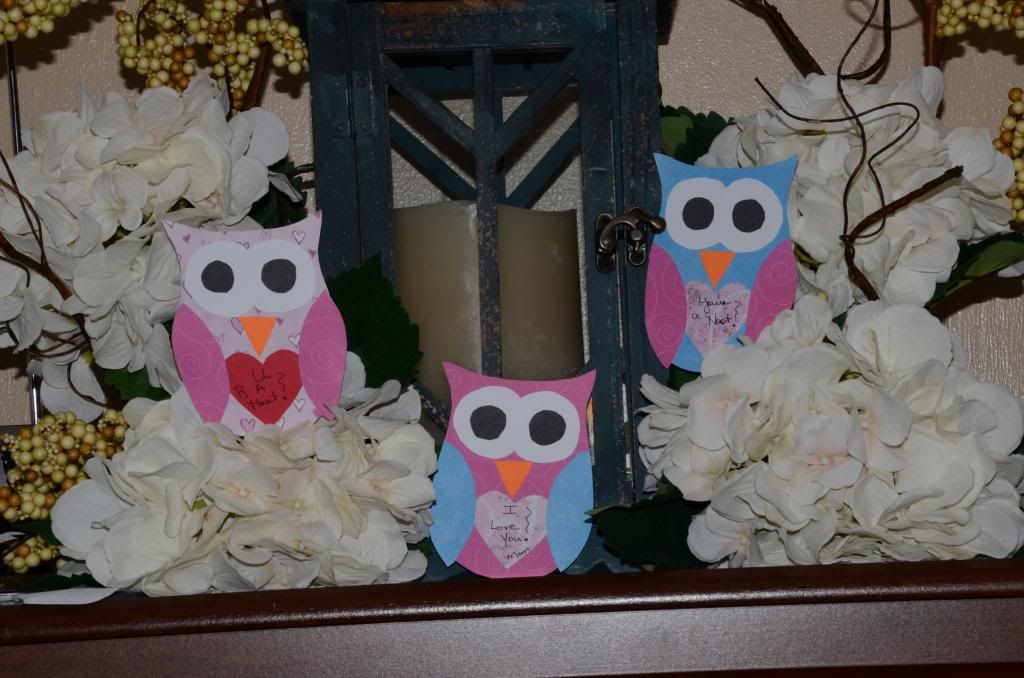 Well, I just fell in love with these sweet sweet love owls on Pinterest. I knew that Katie would love them just as much as I. I couldn't wait to make these cuties. I got a little carried away because I knew that I wanted each piece to be different, so I picked out a few different sheets of paper. I could fit 4 owls to one large piece of scrapbook paper this is because I wanted the design from the paper to go a specific way. Next thing I knew, I ended up making about 20 of these. Thankfully, I attended a bridal craft day at my sister's house and gave them away with Blow Pops as a treat.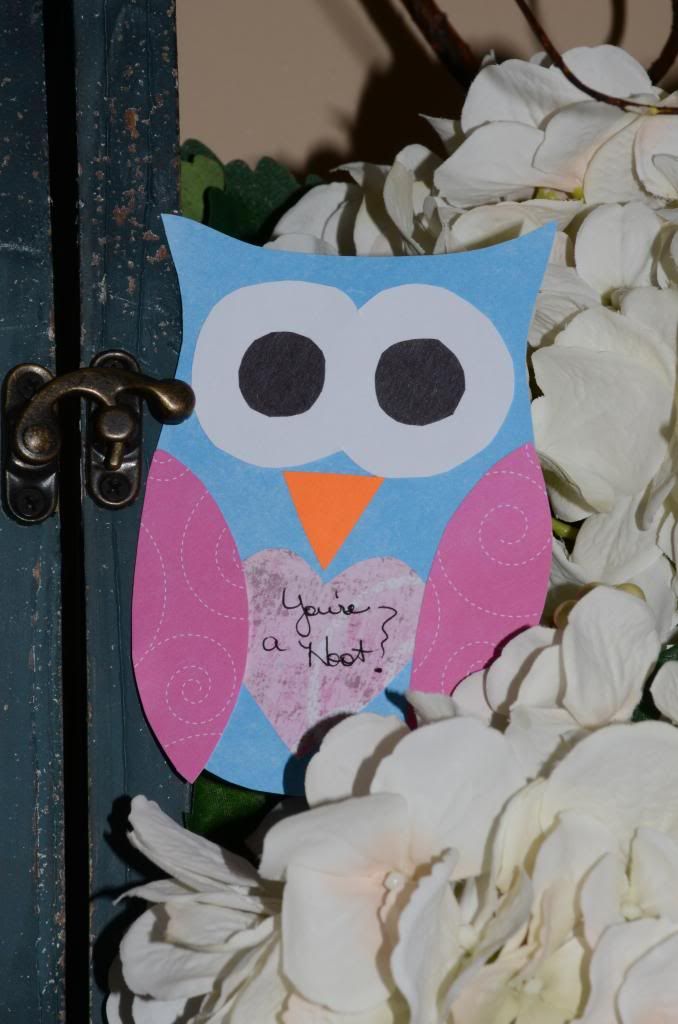 I got the idea and template from
A Creative Cookie Blog
.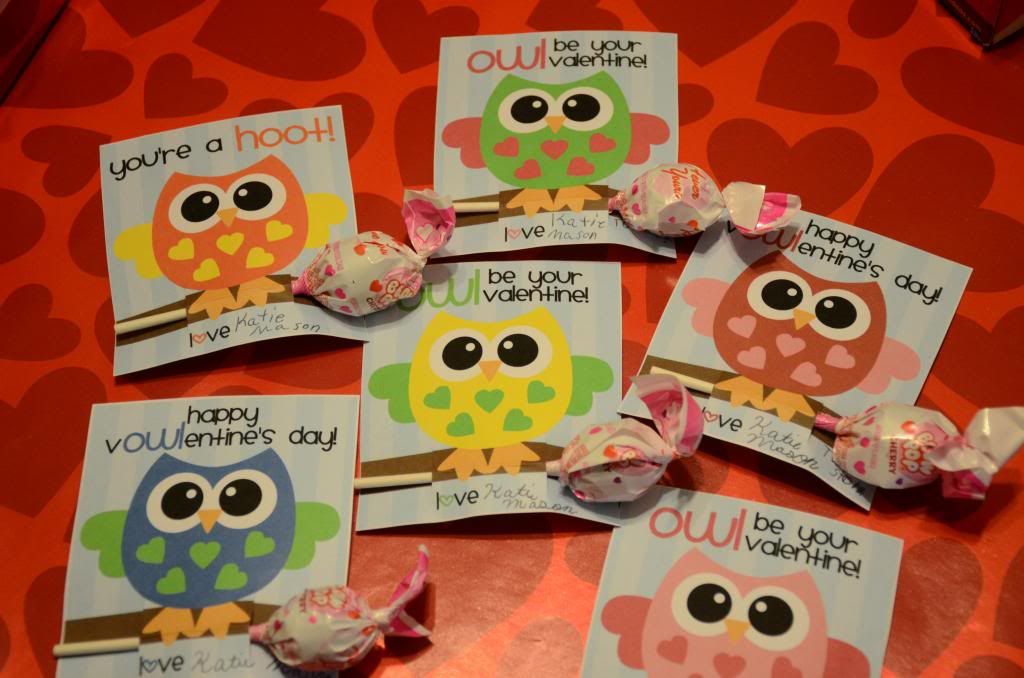 Again, I found these free printables on Pinterest and thought of Katie. Of course, she LOVED them and couldn't wait to pass them out to her friends at school. I would like to thank
Artsy Fartsy Mama
for the free printables, they turned out precious.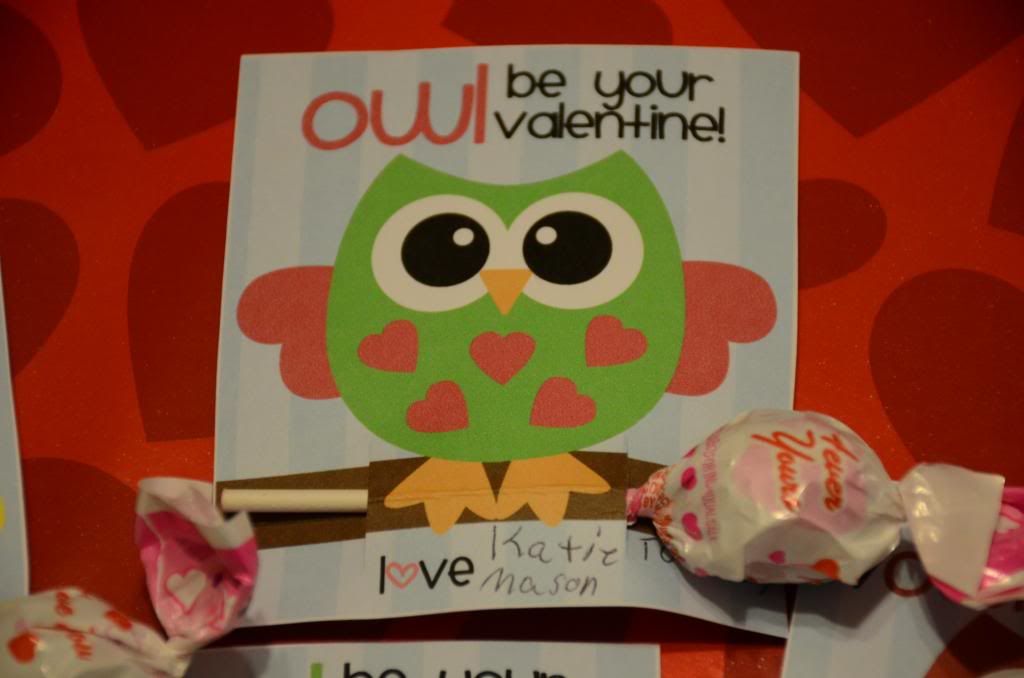 I printed them on card stock and cut little slits to stick suckers through them and I secured them with a little tape on the back of the card.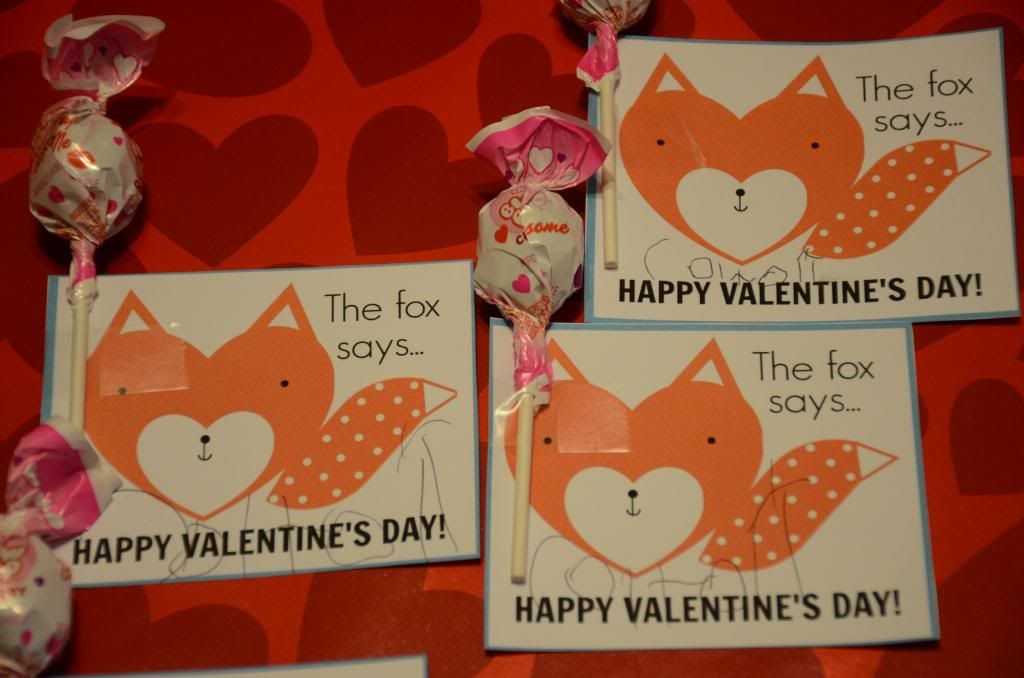 Colton has a fascination with a song "What Does The Fox Say?" When I showed him these Valentines, he had to have them.
U-Create Crafts
has free printables. I just taped the suckers onto the card stock paper.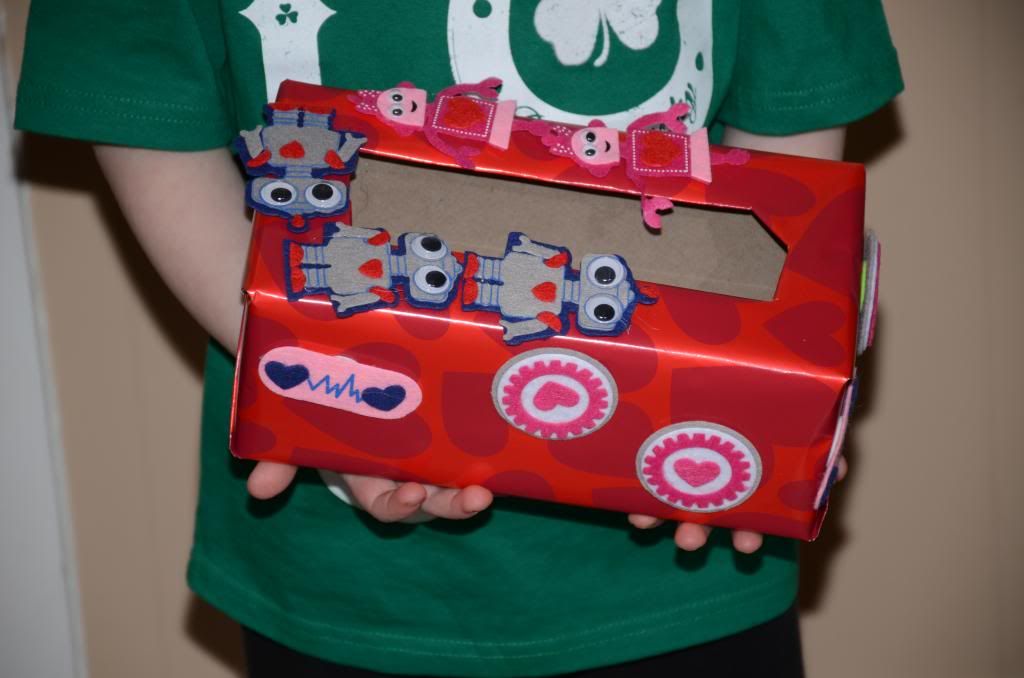 Colton wanted to put stickers on his Valentine box. He found these robots at Hobby Lobby and decided that he wanted them on his box. After his Valentine party, he told me that his buddy brought a monster box. Next year, he wants me to make him a monster Valentine box because it was so cool.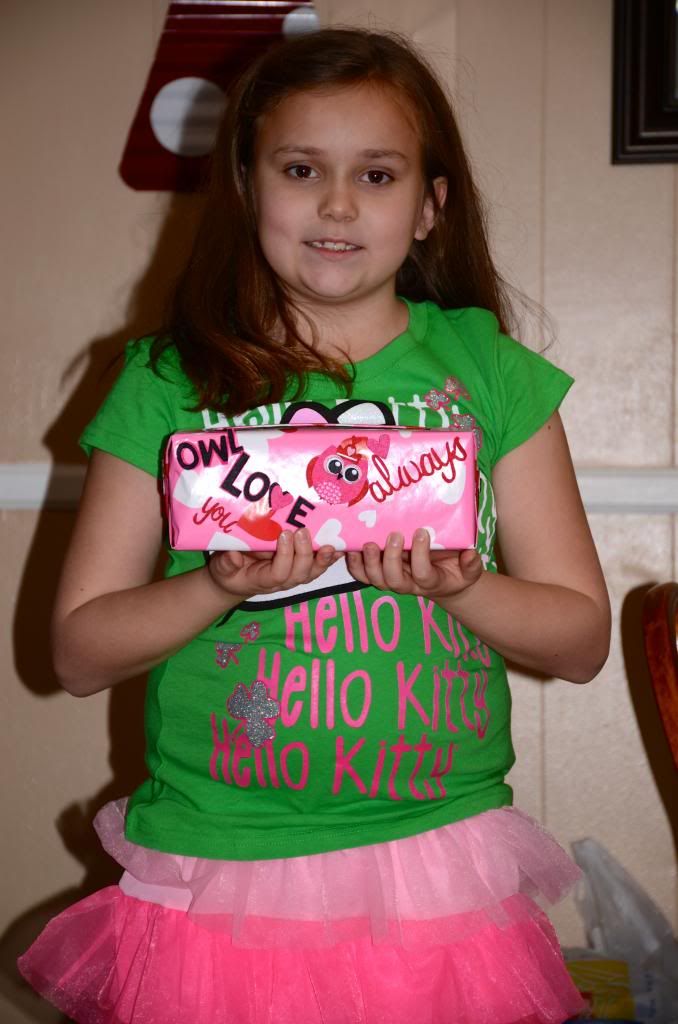 Katie wanted to go with the owls again. They are cute! "Owl Always Love You"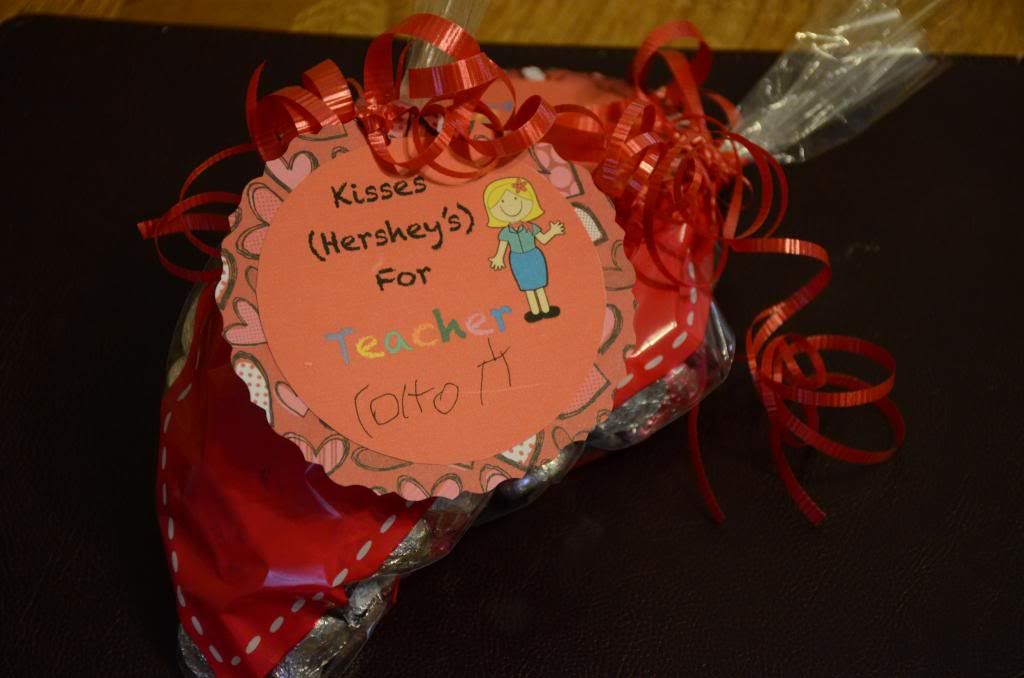 I got this idea from
It's Written On The Walls
. I put the teachers Hershey's Kisses in a heart shaped bag and tied the tag to the bag. I created the tag on Mac Pages with a teacher clipart from the internet; printed it on red card stock; cut a bigger circle of scrapbook paper and glued the printed piece to the scrapbook. I think they turned out cute.