2013 Pumpkin Patch Field Trip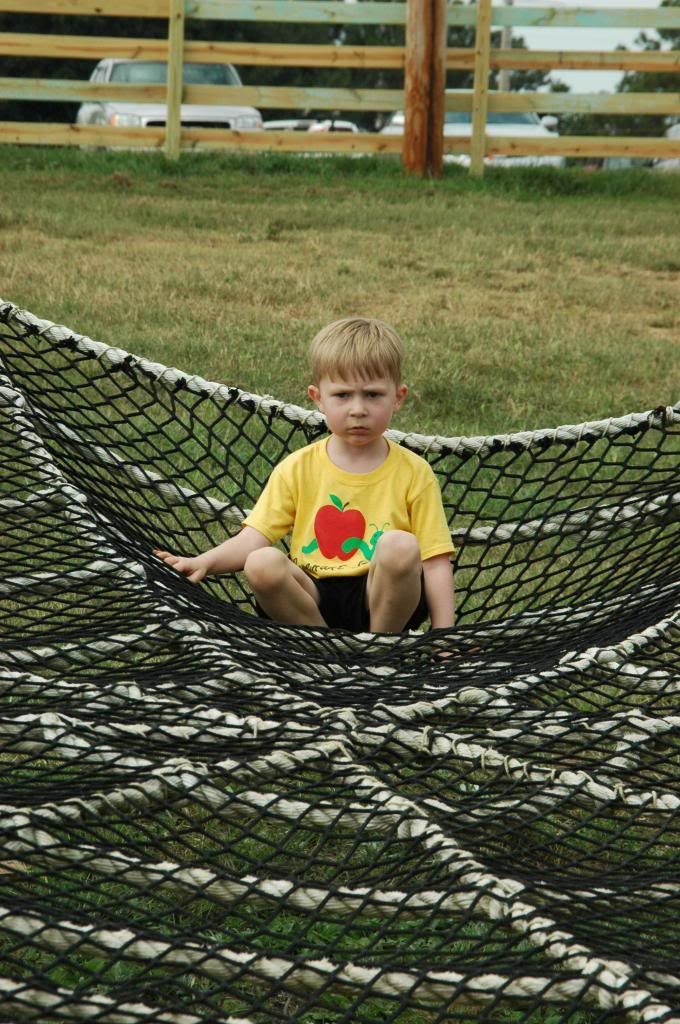 This was a fun little trip for the kids. We were on a live farm with loads of fun things to do.
The farm had ponies, goats, sheep and pigs, making all kinds of noises. The kids loved it! All except Colton and his buddy. I kept trying to get him to pet the animals and talk to them, but the only thing on this little boy's mind was having fun. I could just see his little mind turning. Thinking, what can I jump, climb or slide down.
This is called the black mamba. It is a huge slide, the biggest I've ever seen. Colton LOVED it!! I couldn't get him away from it long enough to do other things.
This is the Johnny Jump. It reminds me of a enormous trampoline. Sand is nestled all around the Johnny Jump to catch the kids that jump too hard or high. You've never heard so many giggles.
Play Barn - down stairs has a bend full of corn for the kids to play in it. Upstairs is a big open area to run around and go down the slide.
Colton having a great time on the Johnny Jump - he found the dump trucks in the sand
Silly lil' punkins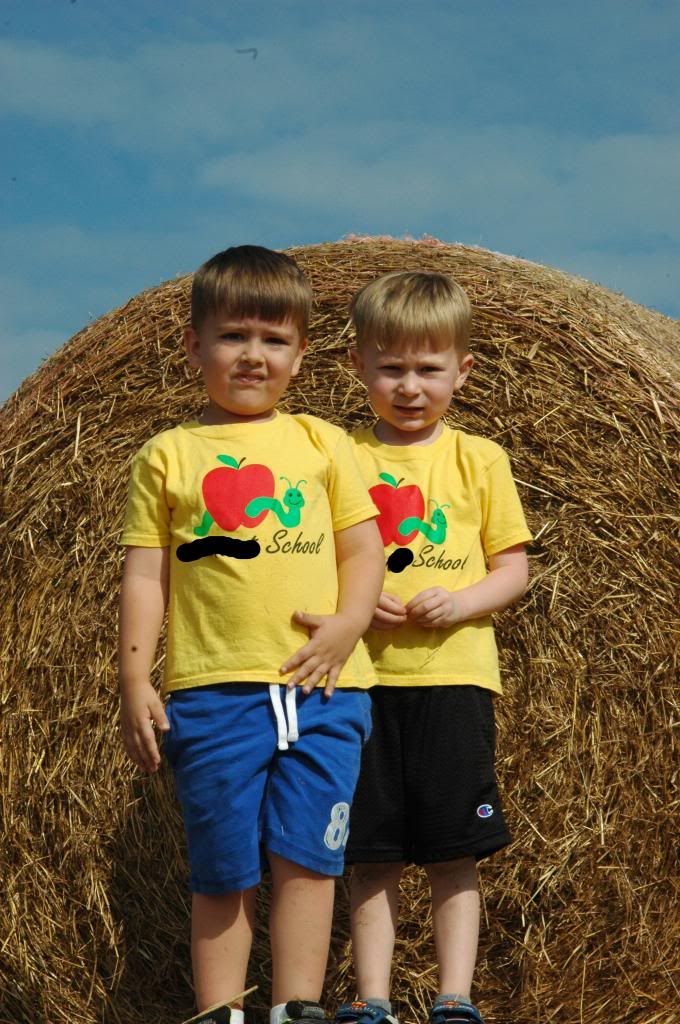 Colton with one of his buddies - Colton hates having his picture taken