The year 2014 is going to be very eventful for me, beginning with the month of January. My husband's parents celebrated their Golden Anniversary a couple of weekends ago. It's an event that I've been planning and preparing for a year. It finally came and I believe it was a success. The food was tasty, the decorations simple and the guests that attending made it a great party.
Happy 50th Anniversary Millard and Peggy!!
We Love You and wish you many many more years to come.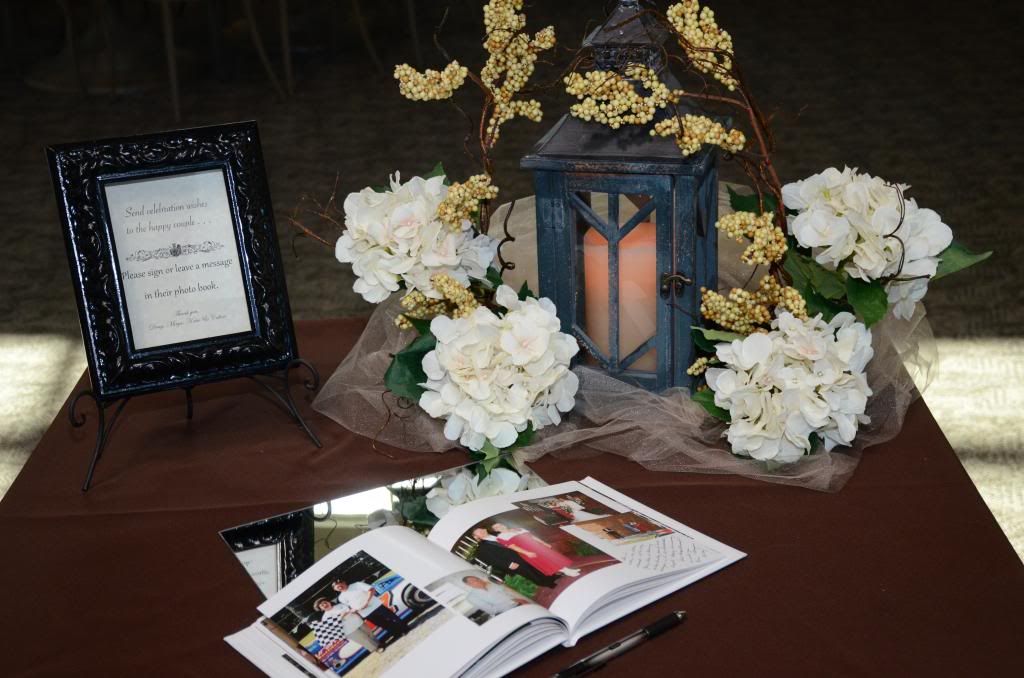 We created a digital scrapbook for our guests to sign or write notes in it for the happy couple.
A friend of ours catered the event. He and his family did a fabulous job.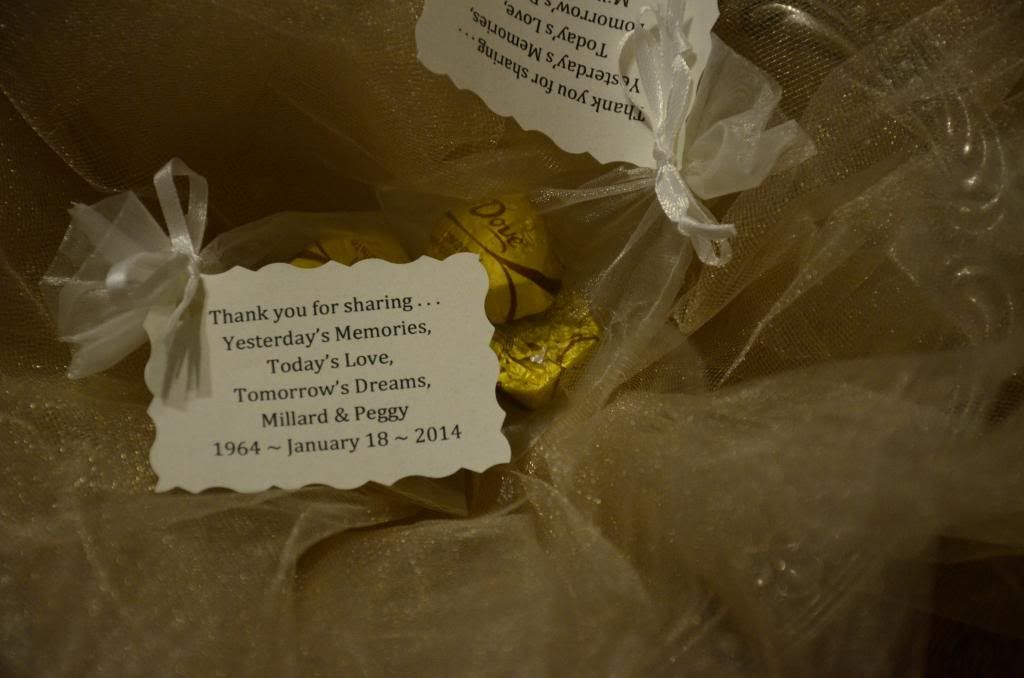 Thank you notes for our guests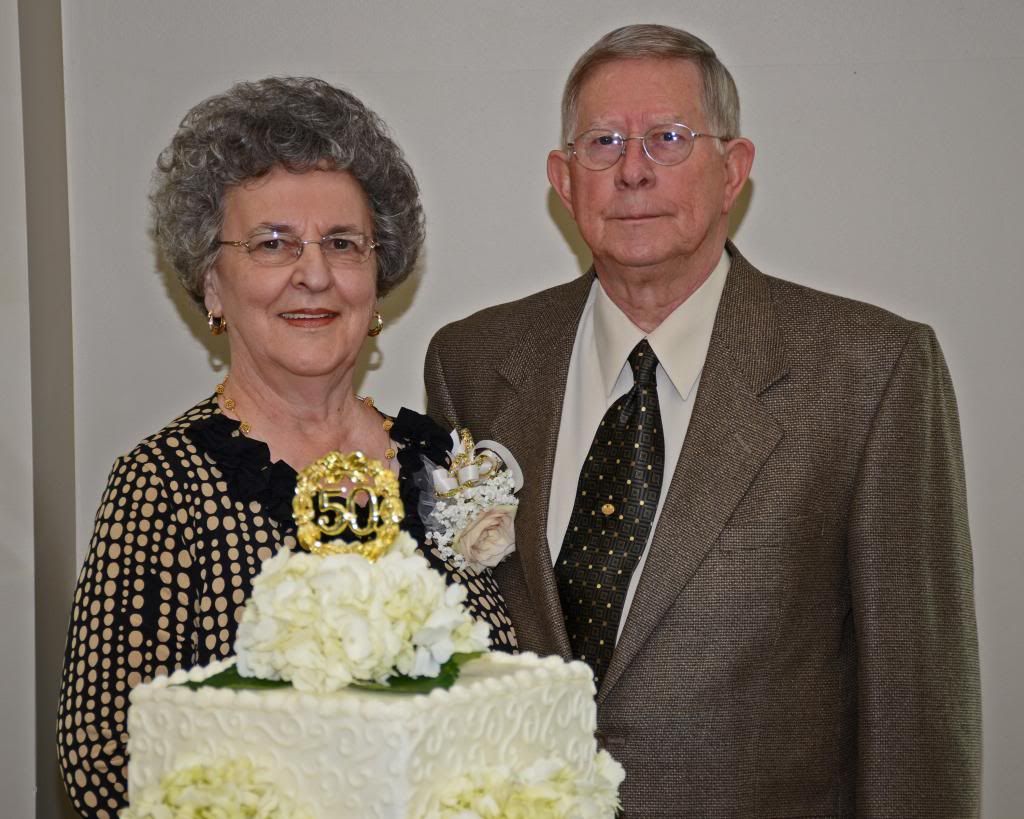 I'm grateful for my sister to be there when I needed her. She really helped me out a lot.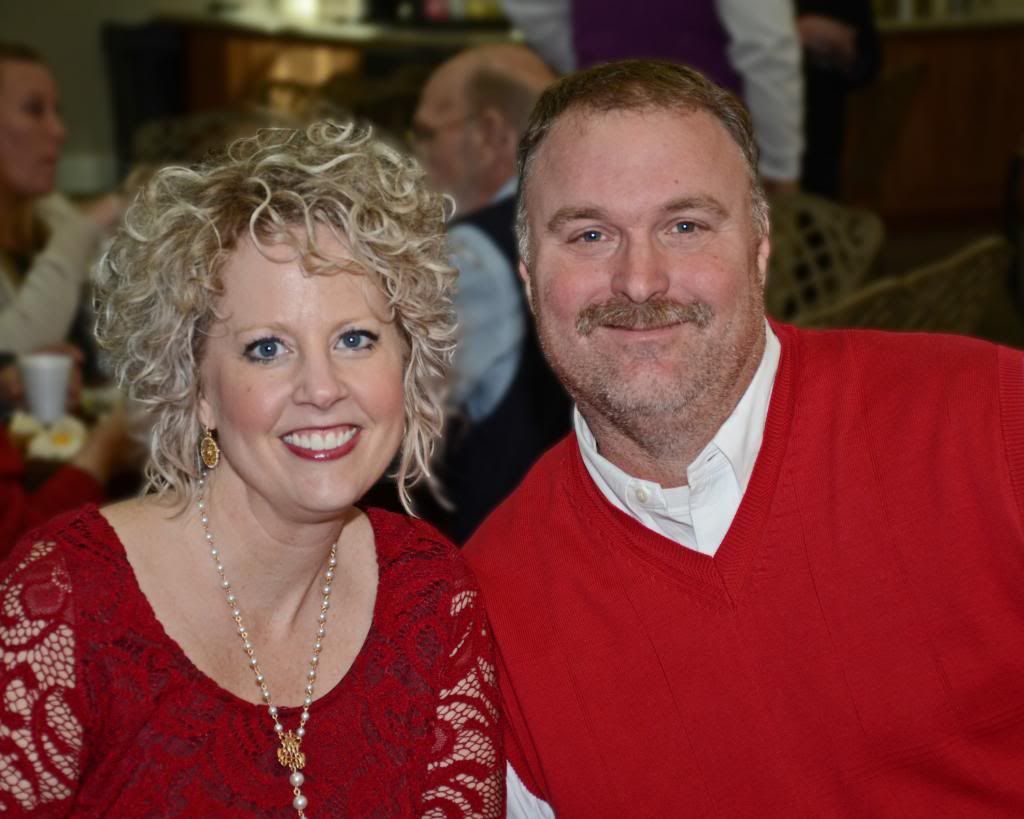 We were so happy to see this pretty couple and their beautiful daughter walk through the door.
"Cousin Love"
The next weekend, I celebrated my 40th birthday. A couple of days before, I got really down and depressed. It is just overwhelming to be 4-0. It didn't affect me when I turned 30 years old. No big deal. I started really looking at myself in the mirror and asked myself "who are you?" Under these puffy eyes, brown spots and double chin, I'm in here. Some where! Doug finally told me that he had a surprise birthday party for me at his parent's house. Of course, it made me emotional again. I didn't think anyone was going to celebrate my day with me because everyone I spoke to had other things to do or they would ask me what I was going to do on my day. You talk about depressing.
Beautiful Divas!
Katie had an opportunity to visit the Michael Carlos Museum at Emory University in Atlanta, GA. They had a special exhibit of Egyptian Nubian and Near Eastern artifacts. The museum's staff split the grades up in small groups for guided tours. Katie's favorite part of the tour is being able to see actual mummies. They had four on exhibit. Pretty cool and very interesting!
We left the museum and went straight to The Varsity restaurant downtown on the Georgia Tech College campus. It is a great atmosphere and the biggest fast food restaurant that I've ever been inside. It just goes on and on. The food wasn't bad, but saturated in grease. Needless to say, I didn't eat all of my onion rings for fear of getting sick. However, the chocolate ice cream was fantastic. I was thinking back when the last time I was in Atlanta. It was 1996 before the Olympics. I love Atlanta and it was great seeing it again. Hopefully, it won't be 18 years before we come back to visit. We had a great field trip and thankful to get home in one piece.
Yes, the year 2014 is going to be a year to remember. January kicked it off splendidly and we look forward to the upcoming . . . bridal showers, weddings, baby showers and arrival of twin babies in the family.