I want to wish all of our dad's a very Happy Father's Day! We are blessed to have a few great dads in our family. They are awesome!!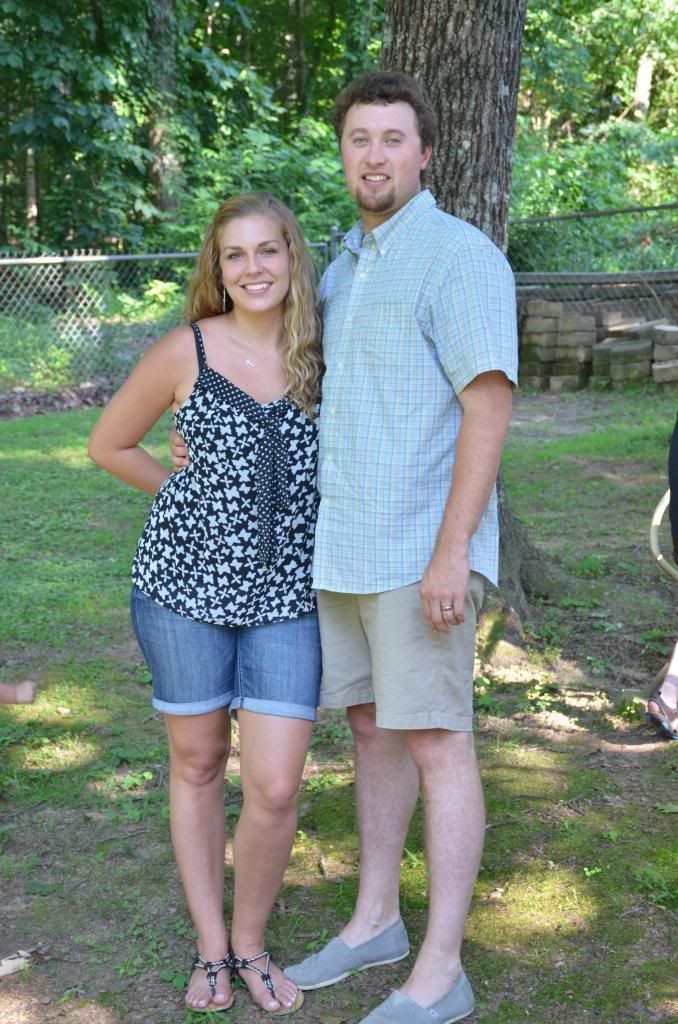 My children are so blessed to have such a great dad. He is an awesome Godlike leader in our family. He loves his babies and loves being a part of their lives. Dad encourages his children and supports them in every way possible. That is what it is all about - Love for your children.
The picture on the right is very special because my niece and her husband sprung some exciting and happy news to most of our family. They are expecting their third child. It is such a surprise for everyone because they said it wasn't planned. "God had other ideas" said Whitney. I thought it was sweet on how they presented the news to her dad. Her oldest, Zayden, which will be 3 years old this September, gave his Papa Kevin two Hershey's candy bars. Each wrapper was highlighted in either blue or pink. One highlighted bar spelt out the word "He" and the other was "She". Such a cute idea. We are just so happy for them and WOW, I will be praying for them. I'm sure she would appreciate the prayer warriors to remember her and the baby from now until it's arrival. The baby's due date will be in March 2015.
I took this picture for our Father's Day cards to Doug, and the kids' grandfathers. Doing this was harder than it looks. Keep in mind that I drew the background on our driveway and it wasn't on a hill. I got the idea from Pinterest. It's suppose to look like the kids are standing on the grass. Well, I had a hard time getting Colton to cooperate. Plus, I had to move my truck in the driveway just right, so I can stand in the back with my camera, get the kids to act silly and get that perfect picture. The guys loved their special Father's Day pictures, so I think it turned out great. On the inside of the cards, I wrote poems that reflected the person's relationship with their grandchildren. I hope I got it right. My dad said that I was just trying to get him to tear up. Katie wrote a special poem inside her dad's card. He loved it.

I'm posting this picture for my sister, Sandy. Dad loved his weather station. He said that Doug will have to come over to his place and install it. LOL! It's a good thing these older folks have younger kids to keep them up-to-date in the tech world. (tehe!) I told Doug a while back that we will be the same way with our kids.
I don't know what the deal is with Doug and his face. Other than that this is a good picture with him and his dad.
Me and my dad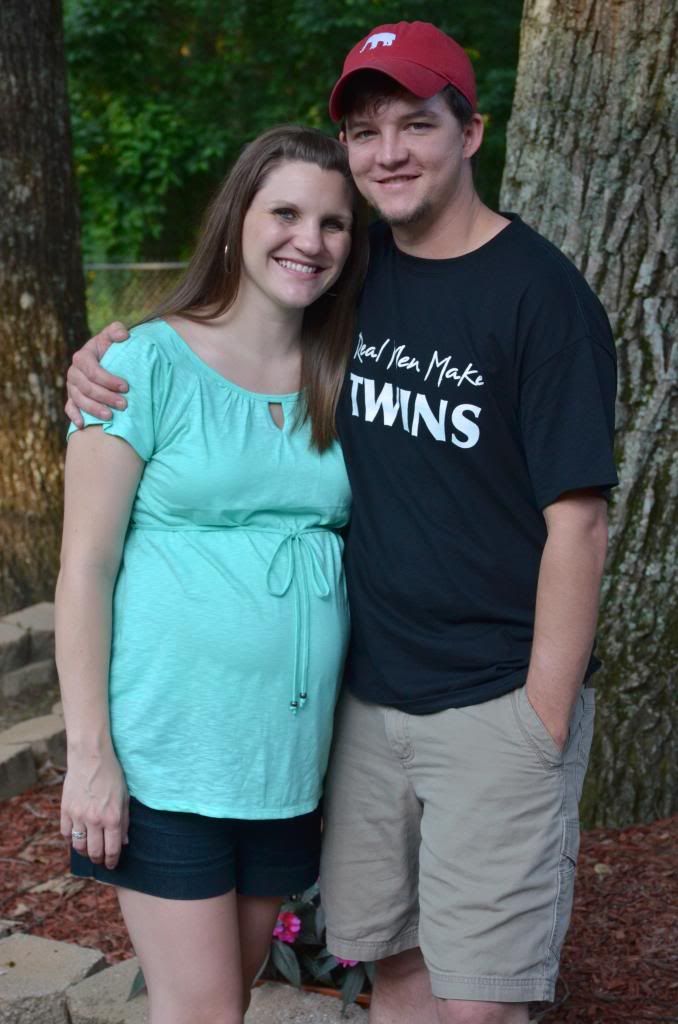 Our first time parents-to-be
I loved Chase's shirt. It says "Real Men Make Twins." I love it!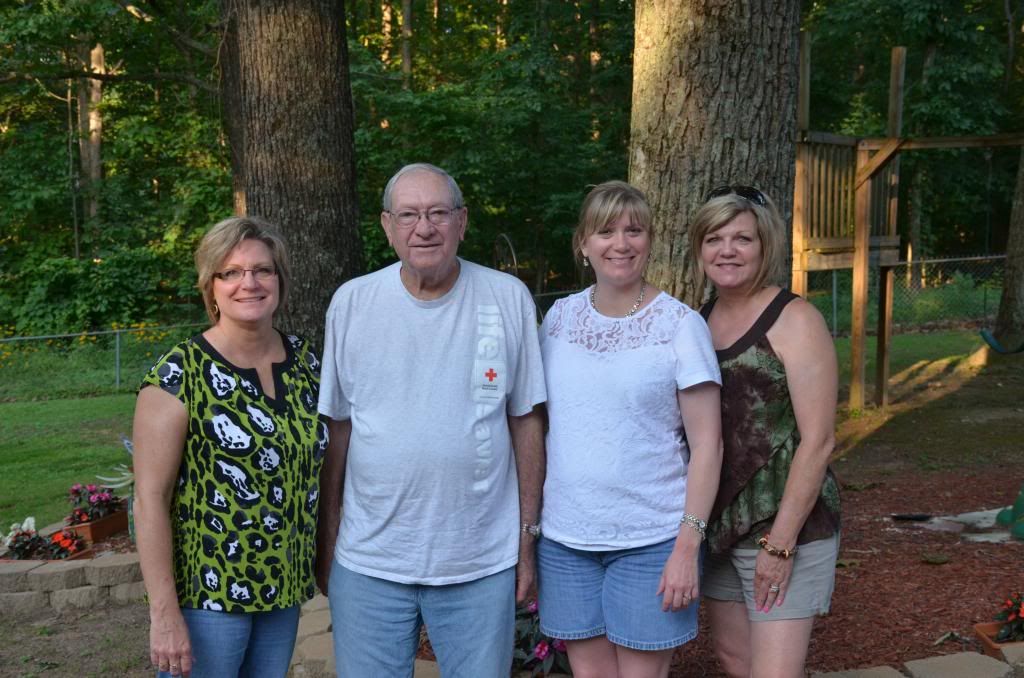 Dad and three of his five girls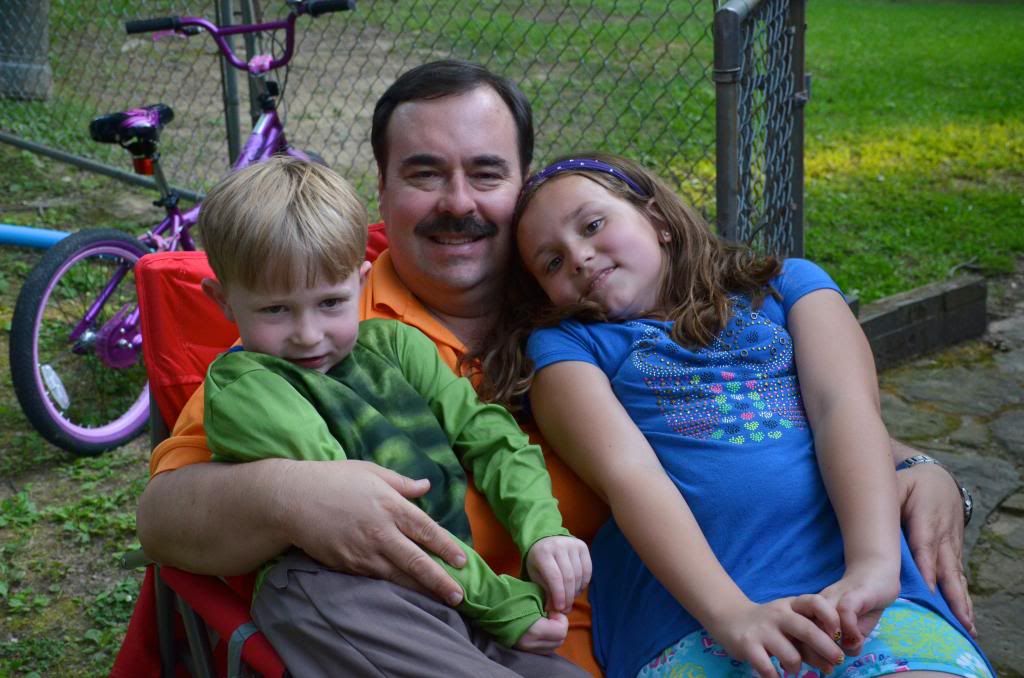 Daddy and his babies
Giant Hogweed Beware
I also wanted to add this tidbit before I ended my blog today. I've never heard of Giant Hogweed before until I saw a news report from the state of Michigan, calling for concern. I've included the actual Facebook News report post link, if you would like to know more.
Post
by
Ken Spiegel
. I've done a little research and this plant is not known to live in our region, but you never know. Reports say it is very toxic. If you brush up against it, mixed with sunlight and water (sweat) can cause blisters and later scares. The plant's damage can be as severe as blindness. I encourage you to watch the linked video in order to see the actual plant and know it you own this tropical looking toxic weed.