I think this is the first week that I actually got to rest a little. The first week of June, we kicked off our VBS at church. Katie had a blast! At first, she was a little scared that none of her friends would not be able to make it because most families like to start their vacation the week after school is out of session. The night before, she was so upset and begging not to go. The following morning, it didn't take long before she had a big smile on her face once again. Her friends' vacation plans fell through and the girls were able to go to VBS. The girls were so happy to be in the same class together.
The very last day of VBS was water fun day. The church brought in water inflatables and had other water games all over the campus. We just hated it that "E" got hurt during the first water game.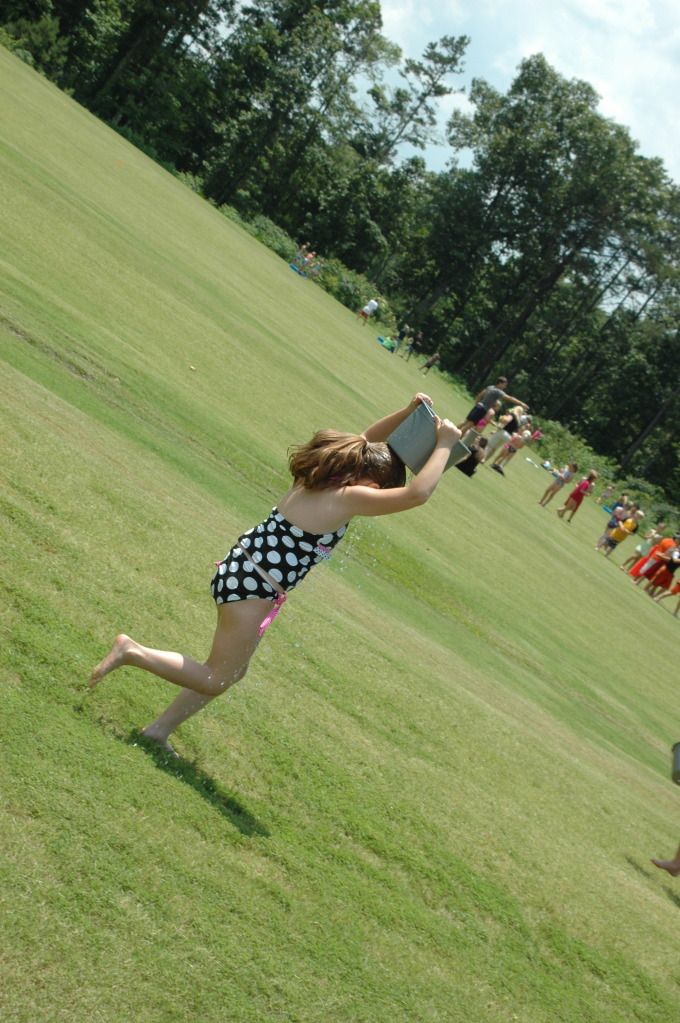 The object of this game was each team had to fill up their team bucket. Each member filled up the holy bucket with water and try to quickly pour it into the team bucket without losing too much water. Katie wasn't too big into the games. She just wanted to get on the inflatables. That day was so hot, but Katie kept going from game to game to game before finally reaching the inflatables. Trust me. I kept asking her if she wanted to leave and grab some ice cream or play in the pool at home. I just didn't want her to get too hot, but she seemed fine and I could tell that she was focused on the prize.
She finally made it!
There she goes!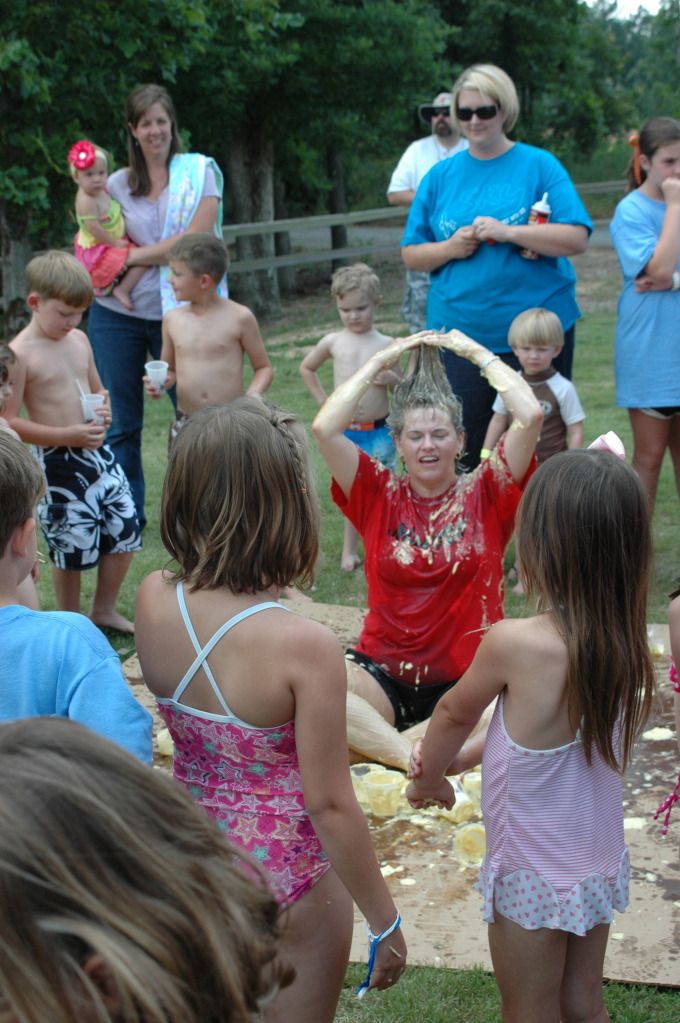 Our Preschool Minister, Ms. Lisa, had all the children put ingredients on her as if they were baking a cake. The babies loved it! I had to take a picture of her. She is so awesome with the little ones.
Please come back, so you can read and see pictures from swimming lessons. I hope you have a great week!