This morning, Katie and I got up and took some 7 year old photos of her. Yeah, I know she's not exactly 7 years old yet. I felt that today would be the last time we would see the 80s for awhile. We were fortunate to just miss the rain early this morning. We could not have planned this day any better.
I've had my eyes set on this beautiful town garden for sometime. I could never work it out for us to get over there. When I had the idea to use this spot as Katie's 7 year old photo session, I drove by the other day to make sure the Summer flowers were still in bloom. I was relieved that the flowers had not been affected from the drought. PERFECT!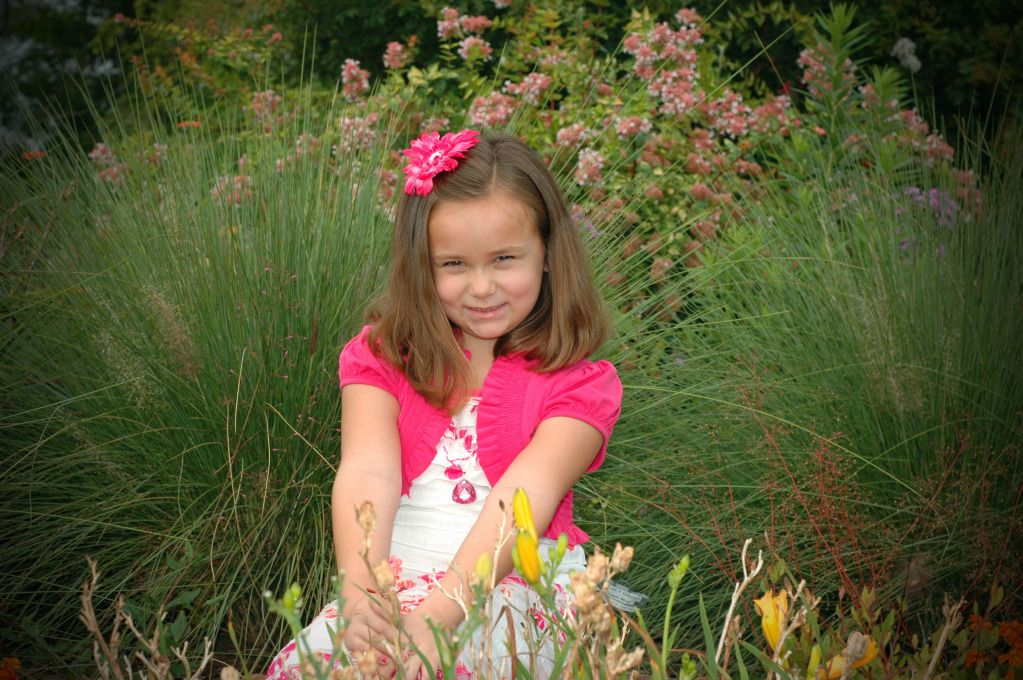 I absolutely hate that most of her photos, she's got the sun grins. I promise, the sun wasn't in her face. It was an overcast sky, making it pretty bright. It seemed like as soon as I told her that she had sun grins, she would straight up or began making a different face. The silly face made her pictures look worse. I just couldn't get her to relax. I tried playing games and just telling her to relax, but she just seemed up tight. I don't know what was going on. She finally said that she couldn't stop making the faces and when she would relax, I'd have to straight up her back. I stopped telling her because I was afraid that she would get upset.
Katie insisted on having her picture taken with her favorite kitty.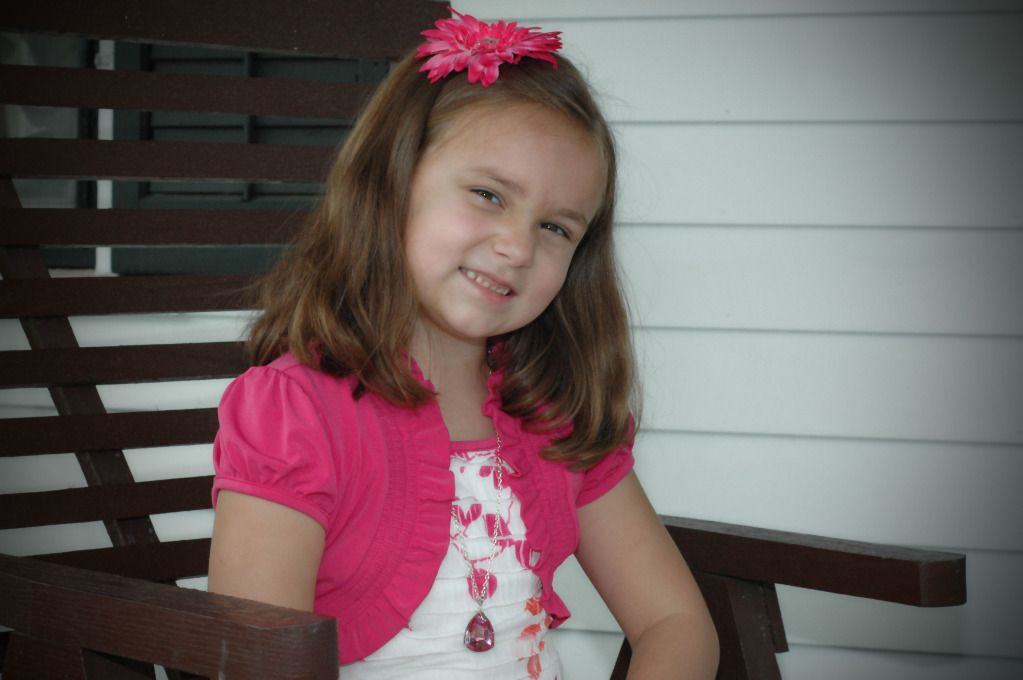 Click
HERE
to see more photos of Katie.
I planned to have an hour photo session with Katie, but she was such a trooper that she kept finding new places to have her picture taken. She actually wore me out. Our hour session went to an hour and a half. By the time we got back to our vehicle, I was sweating like a pig. Disgusting! As I'm wiping the water from my forehead and around my neck, I looked in the mirror and I looked like a raccoon (embarrassing). I quickly wiped if from around my eyes. Shoo!
Note to self: Next time, use waterproof mascara.
I may have been ready to go home and get inside the air conditioning; however, Katie had another idea. She said
(in her begging voice)
"Mom, isn't this a Katie and mommy day?" I made the mistake of telling her, yes it was. Right then, she gets me. "Mom, since it's Katie and mommy day. Can we go shopping?" What? I couldn't believe my ears, she wanted to go shopping in this heat. I asked her if she was sure about it. She confirmed that she was positive. Where should we go? I asked her. "I want to go to stores that we haven't gone in a real long time." Simple enough. She loves "A Touch of German" and as much as she LOVES jewelry, I took her to Nikki's ETC. They have wall to wall costume jewelry, handbags and other girlie girl things. She didn't want to leave this store. The German store is pretty nice. I thought I was going to have to purchase a $20 Russian wooden doll (you know, the wooden dolls that nest 5 different sizes) just to get her out of the store. We had to check out every Coo Coo Clock and Nutcracker. LOL!
Lunchtime, we decided on Dairy Queen. I LOVE their Iron-grilled Turkey sandwich with a garden salad. YUM! We didn't even sit down good, when Katie took a bite of her grill cheese sandwich. She gave me this look. A look that I've seen before. The toasted bread had popped a root on her baby tooth. No fear. She hasn't lost the tooth yet. It's her top front tooth, which would be #3 for her to loose. It's been loose now for about a week and she won't let us pull it out. I warned her that it was going to make her mouth swore, if she didn't pull it. She said that she's too scared. I guess she'll learn. At the restaurant, she would not eat her sandwich because she said that it hurt when she bit down. She kept telling me to pull it
(right there in the restaurant)
. When I refused for the third time, she started to cry on me. Here we go, packing up our food and headed for the car. I told her that as soon as we got home, I would pull it. Apparently, her tooth felt better by the time we got home because she began eating her sandwich again. When I brought it to her attention, she said that she wanted to wait. I'm still waiting for her to come to me, in order to yank the tooth out.
It seems like every 5 minutes, she tells me how excited she is that Monday is almost here. If you don't know, Monday is her actual birthday. I plan to make her day special. It's so amazing how time has flown by these past 7 years. God has blessed me with such a WONDERFUL family. Who would have thought I would have so much at the age of 3?
(something ;))
For the past several months, I've had a difficult time fathoming the idea that my baby girl will be a second grader. Wha? In my mind, she is still this sweet little 4 year old baby girl that will melt my heart with every smile, every kiss on the cheek and telling me with her high pitch voice "I love you mommy so much", "You are the best mommy in the world." Aw! It just kills me. Nuff about that
(as I grab yet another tissue)
.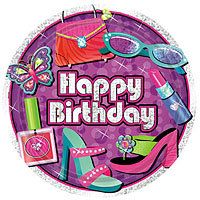 She finally decided to choose "Glitzy Girl" birthday theme, which I think is going to be a fun party theme for her yet. She's having a slumber party with a few of her closest girlfriends during the week. What's on the planning list? Well, we will have a nail salon station; a craft station; and game station going on. The girls will be making their own frilly ribbon flip flops. The games will include a purse piñata and pin the cell phone to the Glitzy Girl. The girls will get to eat cheese pizza, cupcakes and ice cream and other junk food. I figure they will stay up as late as they possibly can, Doug and Colton may go spend the night with my in-laws. LOL! Katie is so excited about her party. She asks me everyday now as to how many girls are coming and making sure that they are coming. LOL! She is so funny. We'll have a family party the following Saturday. I would say that Katie will have the longest celebrated birthday this year. LOL!