My niece and her husband had all the families over to celebrate their little boy's first birthday. For it to be his first birthday experience, he came out like a pro. He was a prince eating his birthday cake and ripped the wrapping paper off of his presents like he knew exactly what he was doing. LOL!
A friend of my sister, Kim, made Zayden's birthday t-shirt. She did such a great job!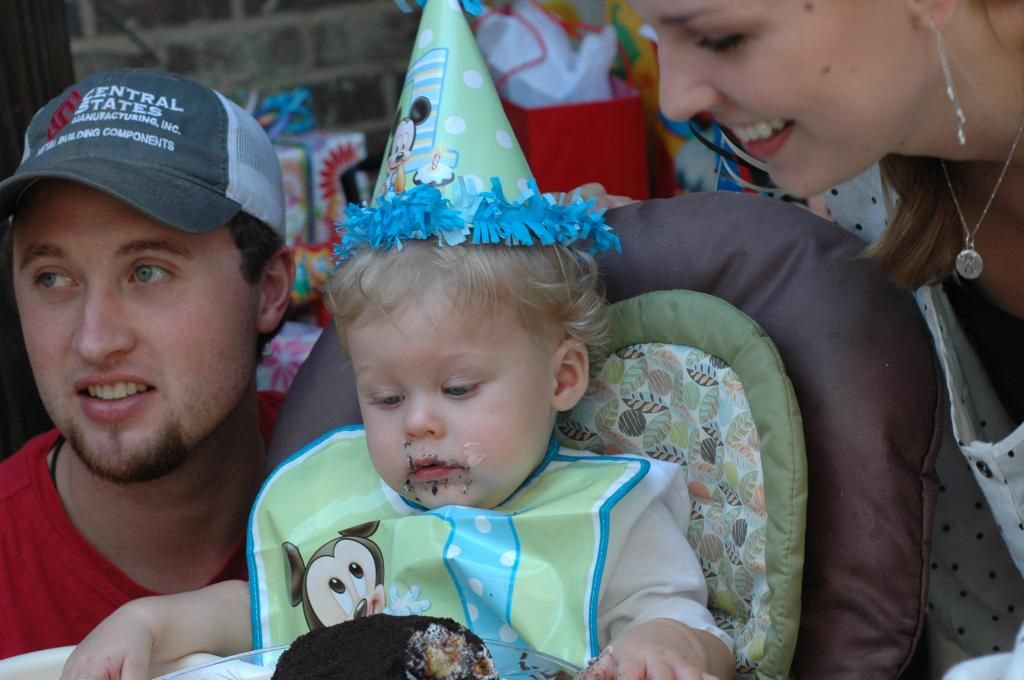 Zayden's picture with his loving parents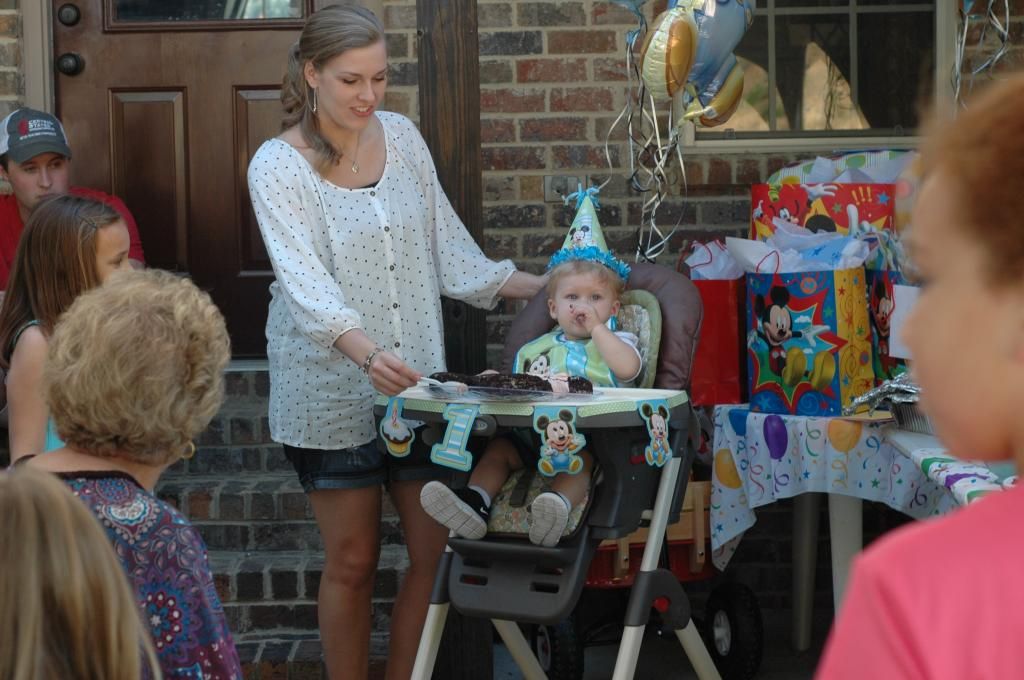 Whitney is finally show her baby bump.
Zayden's Birthday Theme was (ta-da) Mickey Mouse.
Whitney did such a great job with the decorations and food. I don't know all who was involved in the preparations, but I know her sister gave her a hand making the Mickey Mouse cookies below.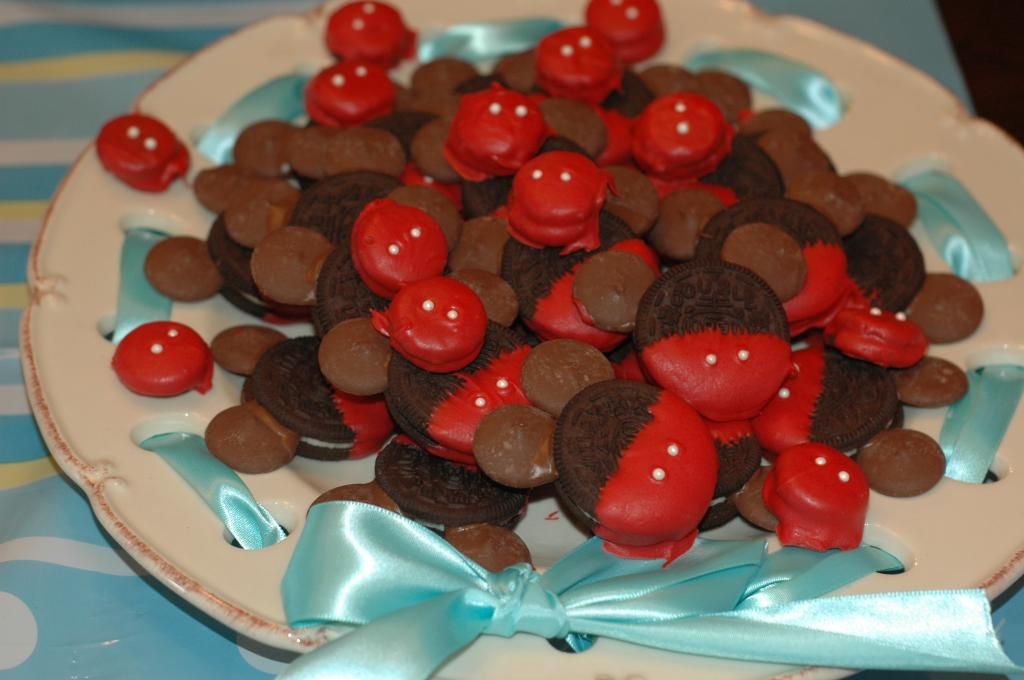 . . . Just Precious!!!!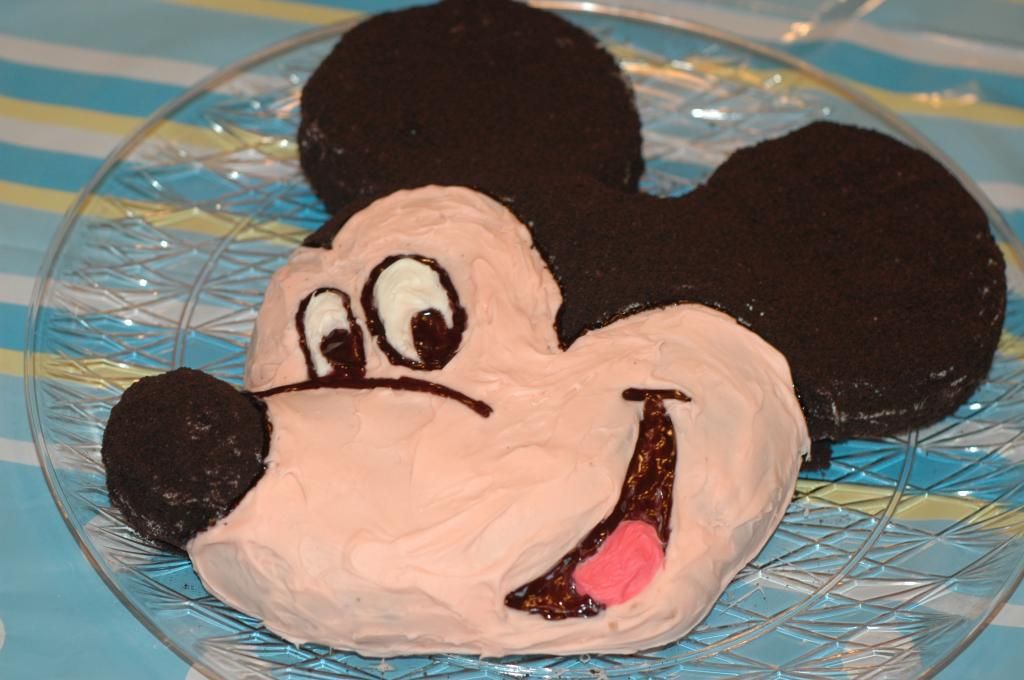 I applaud her in making Zayden's personal cake. Love It!!!
We had such a wonderful time during the party. You couldn't have asked for more beautiful weather to have an outside birthday party. The place was crawling with kids of all ages, in and out of the house. One BIG blessed family. God is Great!