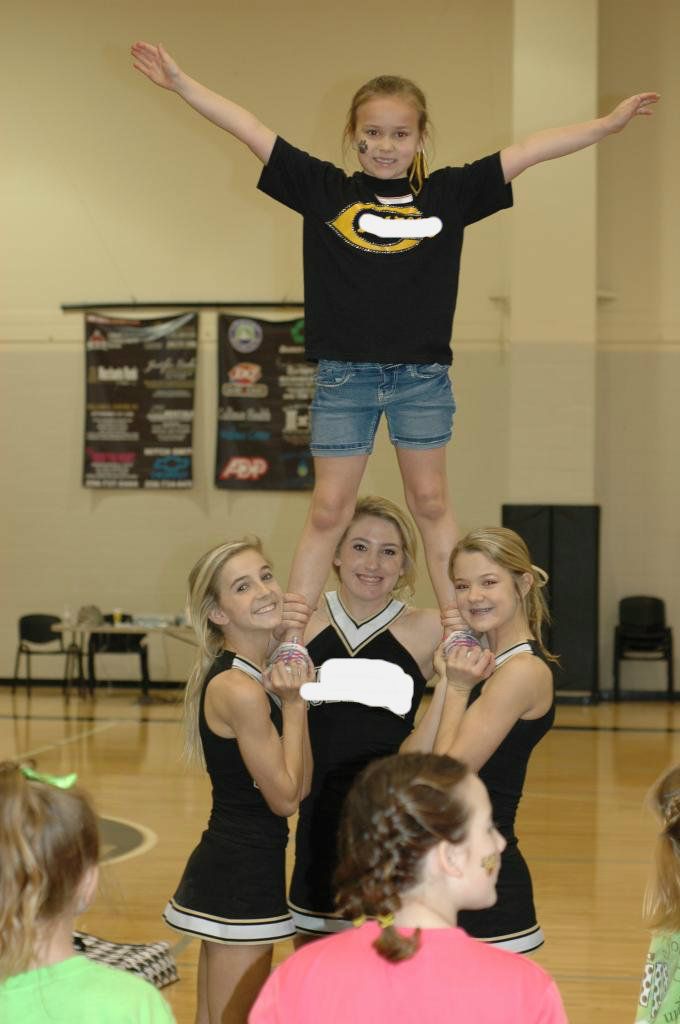 . . . for everyone who sees Katie, stand up and holler!
I don't think Katie liked it at first when I signed her up to spend the day with the high school cheerleaders. She was so afraid that she wouldn't know anyone. I reminded her how much she was our little social butterfly. She makes new friends so easy. Three hours after staying with them, she didn't want to leave. They could not wait to show me what she could do. The older girls were so patient and I think they all had a great time. Katie learned a few new cheers, dances and a new game called "Sailors and Boats." When I got there to pick her up, they were playing this game. The girls were running around like crazy and laughing. I spotted Katie right off and she was all smiles. I got to take home a picture of Katie with the mascot as well. I haven't had time to scan the photo, but it was sweet. It's something she will always remember. Even though she didn't know anyone there, she said that she made new friends.
As we were leaving the school, she told me all she learned. The way she was going on and on, I pretty much knew what was coming up next. "Mom." she gets my attention. "I want to be a cheerleader." I asked her if she was sure because this meant she would have to go back to gymnastics. Actually, she would have to take tumbling and gymnastics. I reminded her how much she loves ballet. "Why can't I do both?" she asked. "Because it costs too much that's why." I informed her. The lip came out. She has so many decisions to make. I told her that she just needed to think and pray about it. Meanwhile, we will stay committed to ballet this school year. She can tell me what she has decided by next Summer.