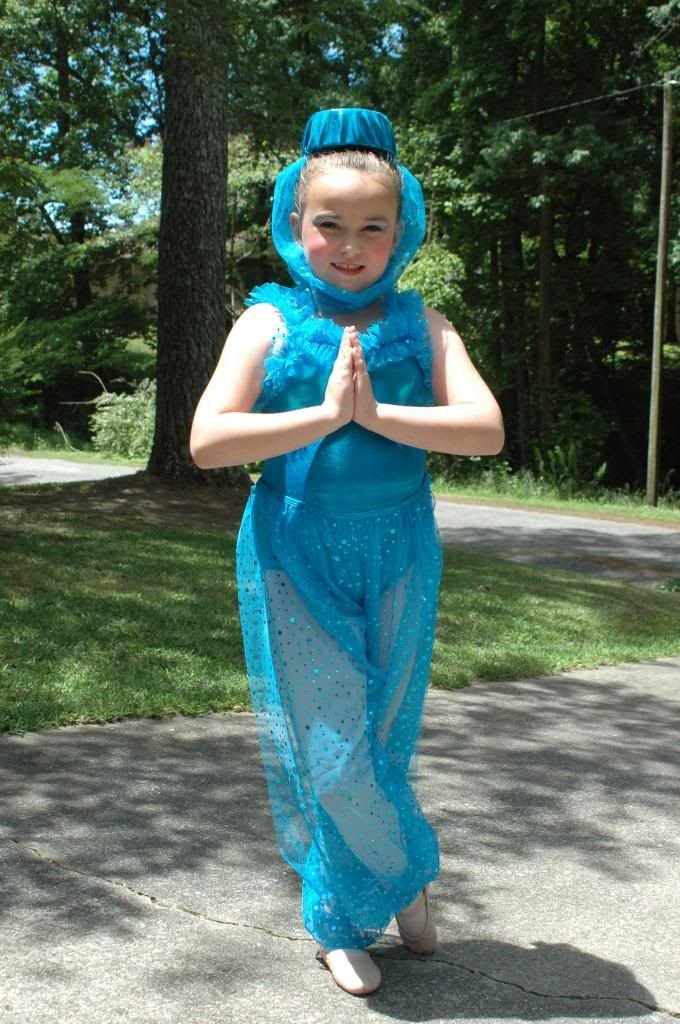 Presenting my little Indian girl from India, "La Bayadere" Ballet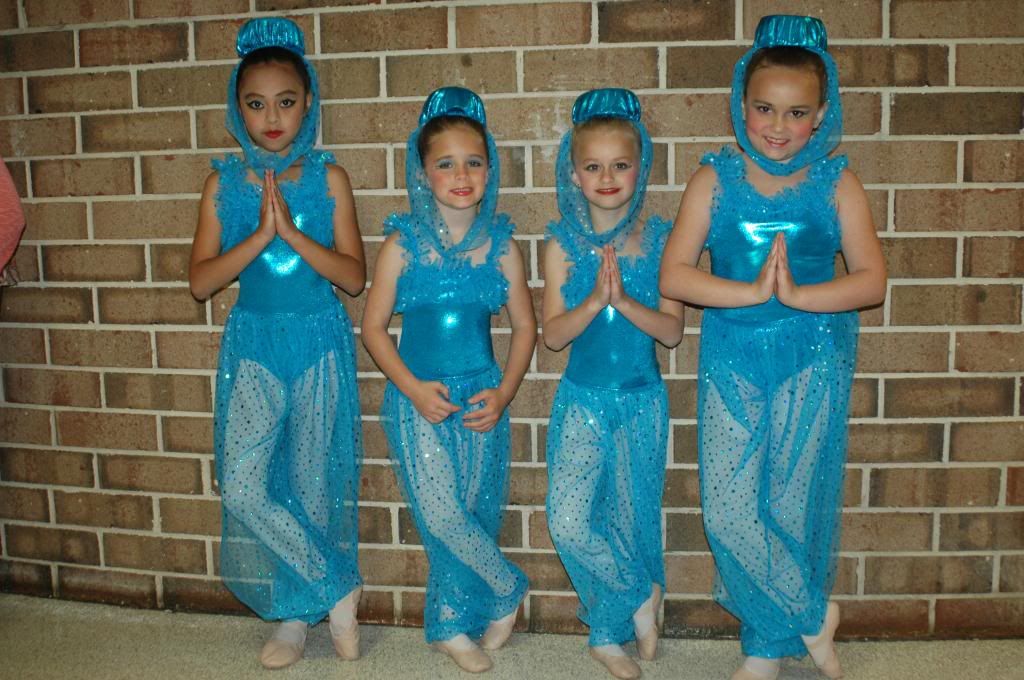 Here a few of her classmates, waiting to be lined up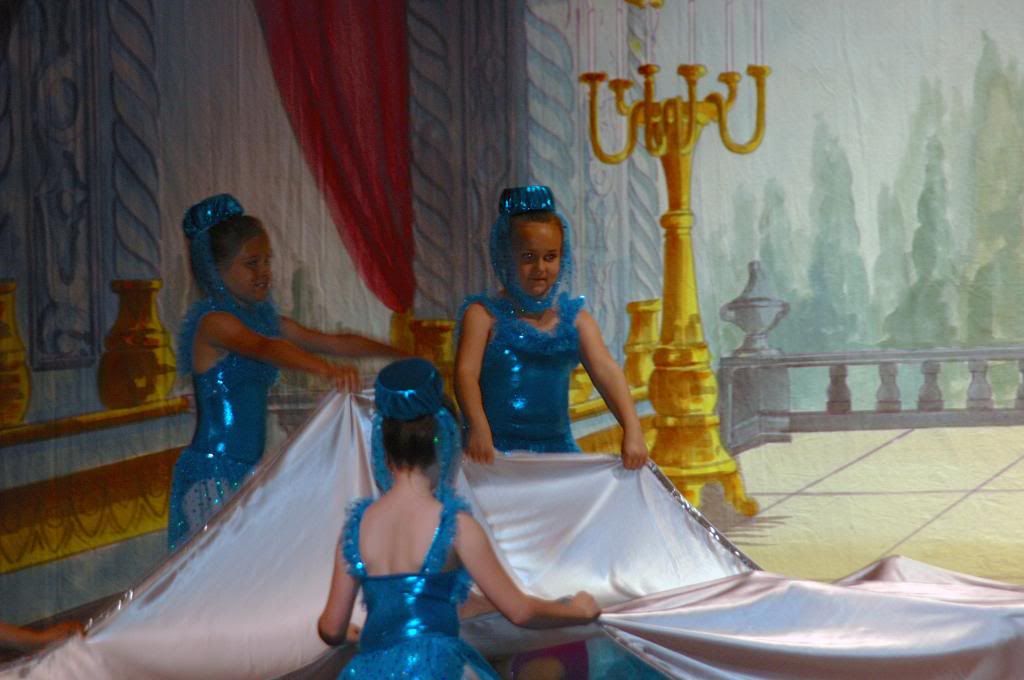 We are not allowed to take pictures during the recital because the flashes distract the dancers, so I'm only allowed to take pictures of Katie during the final dress rehearsal.
I've been an emotional basket case for the past few months, so of course I cried just about all through the ballet. What am I going to do with myself? I cry because I think she looks so pretty up on the big stage. I cry because she didn't have to look at her instructor to know what the next step was coming up. I cry because she is beginning to find her form. I cry because she is growing up. Honestly, I don't know where the tears are coming from because I have been so emotion this year.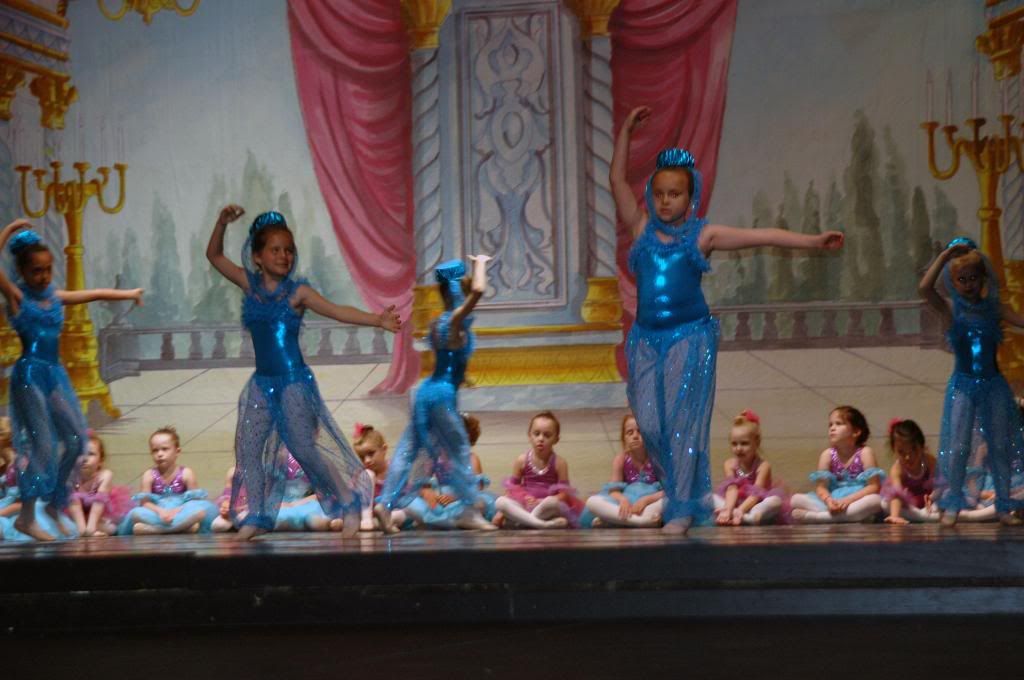 I thought the performance was GREAT! All the dancers did so good. I was so happy that Katie had a row of family supporters cheering her on, which makes me cry. You'll just have to over look the tears. I was glad my sister from Wyoming got to see her dance. I think she liked the performance as well. Katie loves her ballet and I think we'll be here for a long time or until she tells me that she's had enough. For some reason, I don't think I'll hear.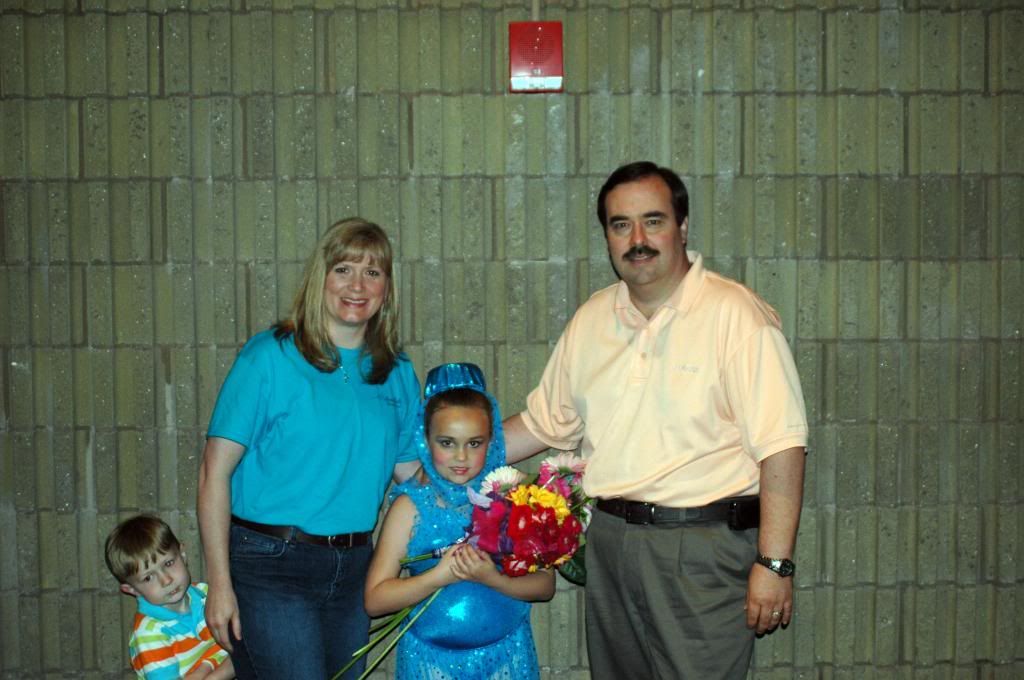 I wore the ballet company t-shirt because I volunteered to work during the recital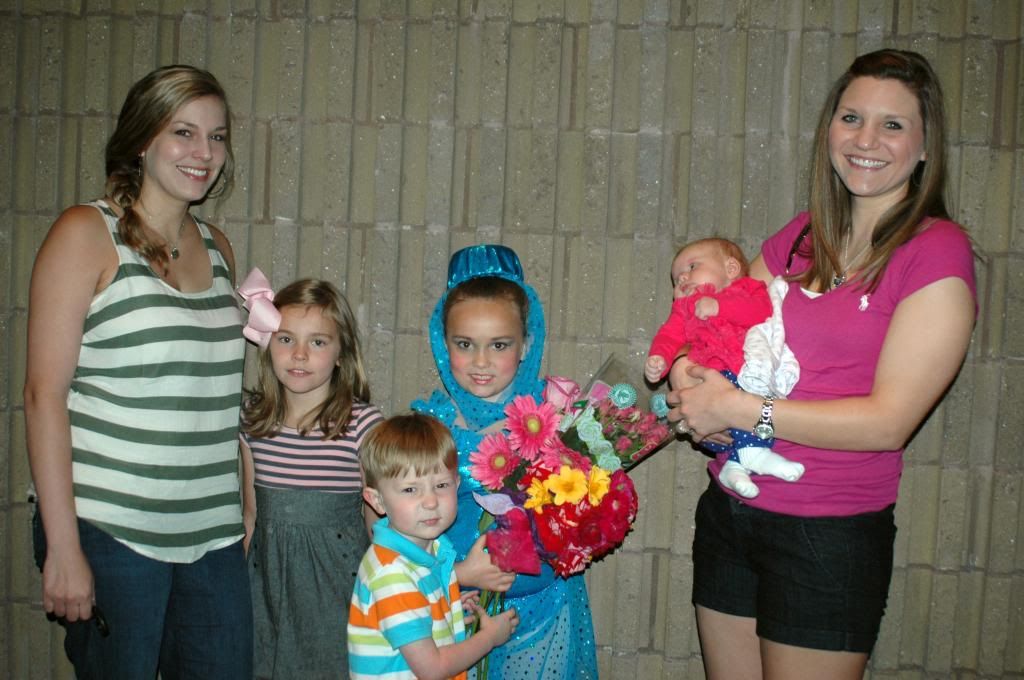 Cousins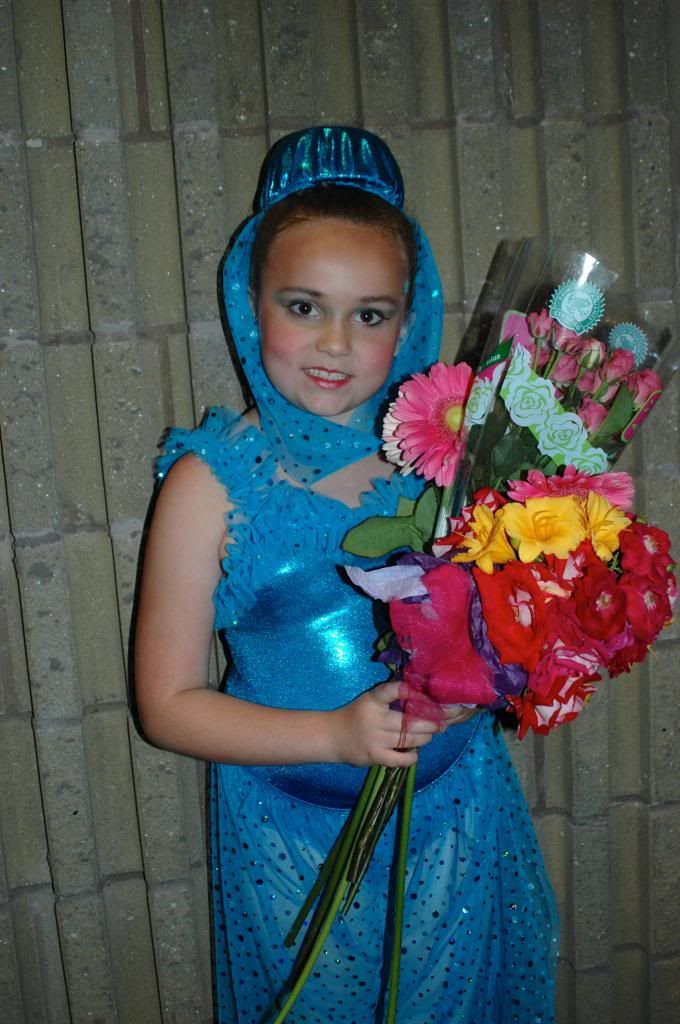 Our little princess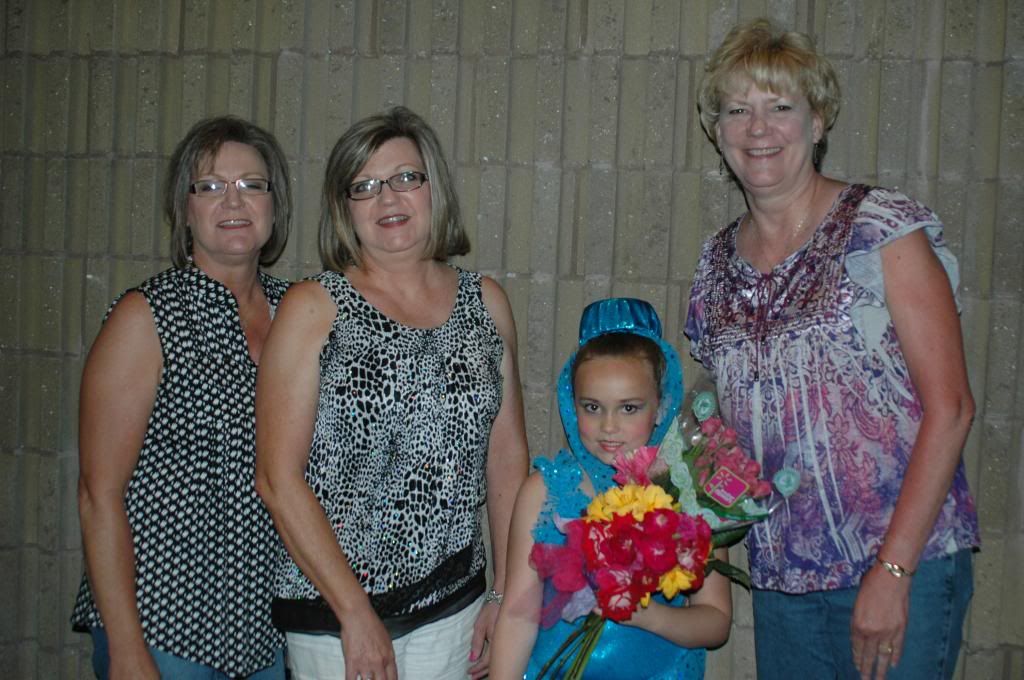 Katie and her aunties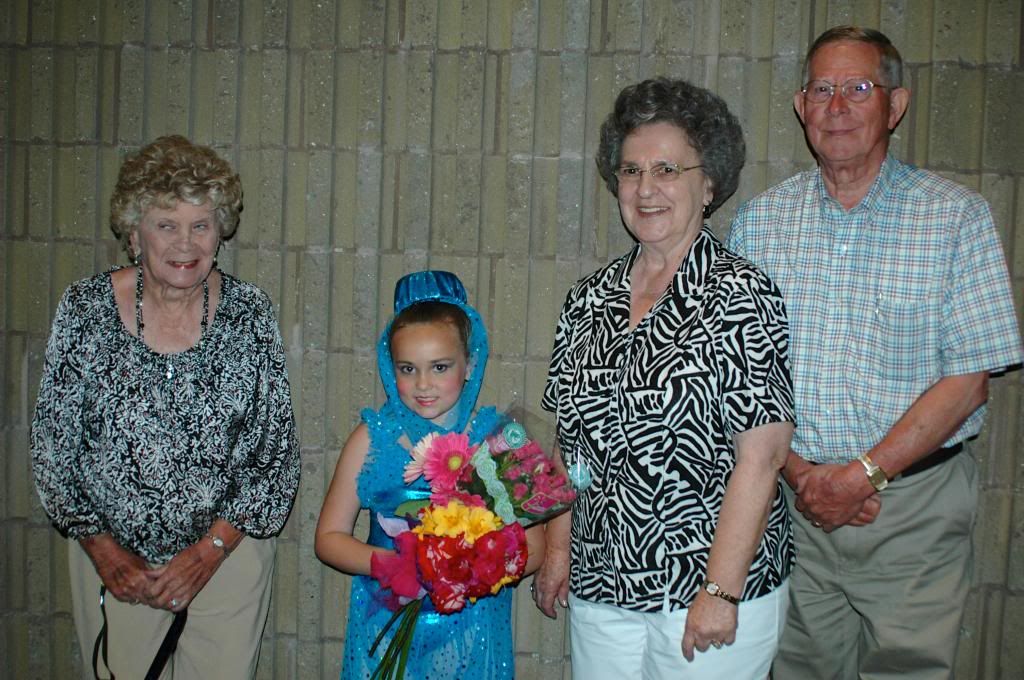 My mother would die, if she knew what she looked like in this photo. Unfortunately, this is the only picture I have of the grandparents.