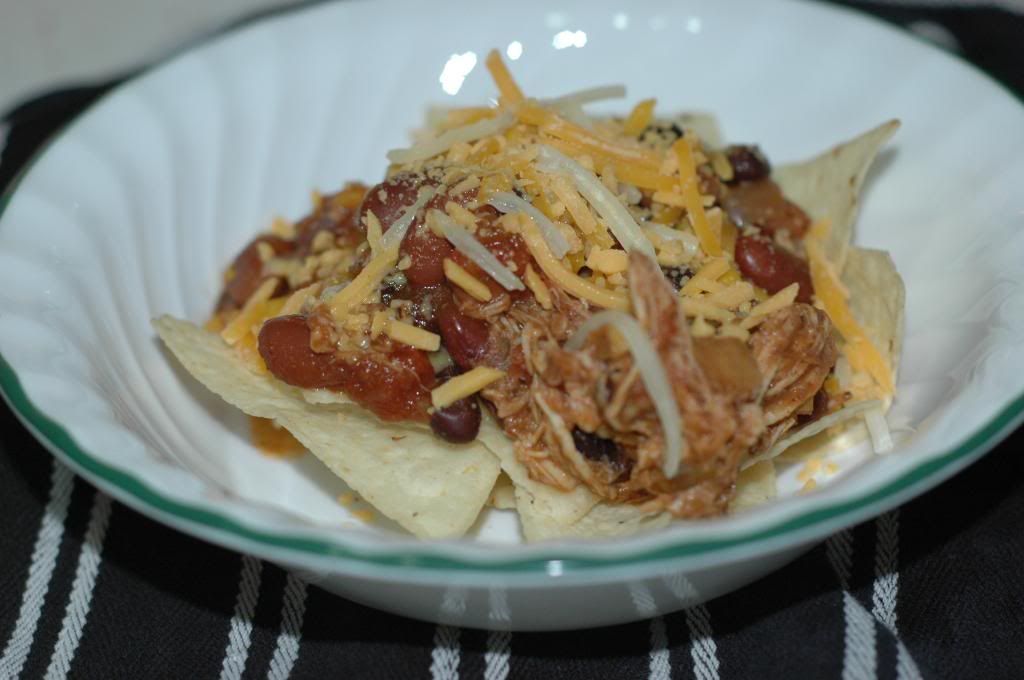 Prep: 5 minutes; Cook: 6-8 hours; Servings: 10-12
1 Sweet onion, diced
1 15-oz. can pinto beans
1 15-oz. can light kidney beans
1 15-oz. can black beans
2 15-oz. can tomato sauce
1 15-oz. can sweet corn
1 15-oz. can Rotel with chilies
1 packet taco seasoning
1 Tbsp. cumin
1 Tbsp. chili powder (can reduce this amount for less spiciness)
1 Tbsp. minced garlic or 2 garlic cloves, minced
3 large boneless skinless chicken breasts
1 package shredded cheddar cheese
Favorite tortilla chips
Combine beans, onion, corn, tomato sauce, cumin, chili powder, garlic, taco seasoning in crockpot. Place the chicken on top and cover. Cook on low for 8-10 hours or on high for 6-8 hours. Before serving, use a fork to shred the chicken, and stir to mix.
Serve over tortilla chips or cooked rice and top with shredded cheddar cheese.
Option: Garnish with fresh cilantro, sour cream, and jalapenos. For additional flavor, squeeze a little fresh lime juice to taste.
I found this recipe from Pinterest, posted by
Skinnytaste
. We threw it together Saturday for supper. It is very good that even Katie likes it. The leftovers taste good too because all the flavors had a chance to mingle together. We are definitely putting this on the regular recipe cycle.