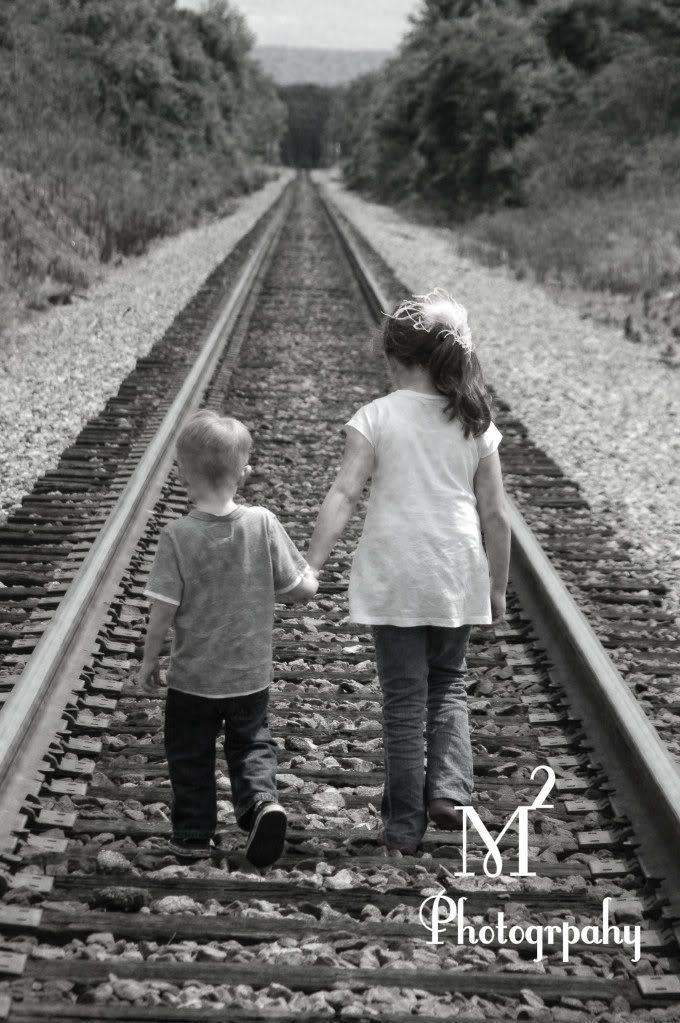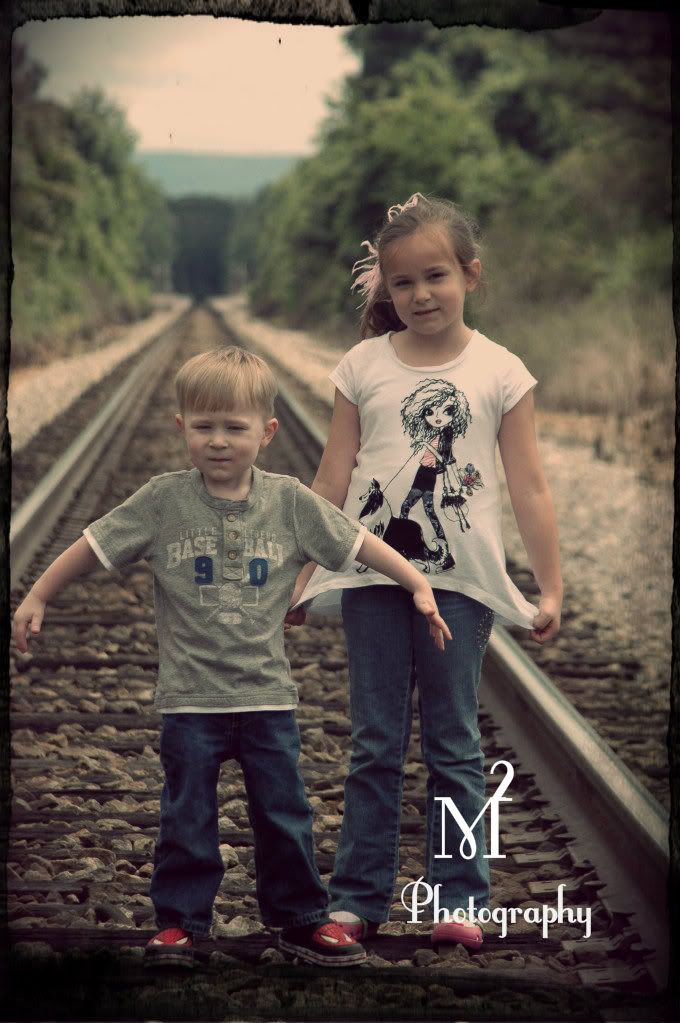 Today, we kicked off the first day of Spring Break by visiting the North Alabama Railroad Museum. We felt it would be a perfect day to go on a train excursion, about 10 miles roundtrip. It has turned cold here with highs in the upper 60s and very windy.
The kids and I were goofing around inside the passenger car. I had a good time, watching my kids experiencing this moment. Katie got a little bored after 30 minutes of the ride, but Colton seemed to enjoy looking out the window. I mean just the thought of riding "Thomas the Tank Engine" or that's what Colton thought we were riding. LOL! That's all he has talked about for the past several days, "I wanna ride Thomas." He may have been bashful when it came to the conductors coming around to each passenger, but overall I think he liked it.
We rode a very old historic train at a very historic railroad depot. The Mercury & Chase Railroad Depot, we were told, was the smallest of depots in Historic Huntsville Branch of the Nashville, Chattanooga, and St. Louis railway. One of the passenger cars was made in 1939 for the Pennsylvania Railway. On our little excursion, we had 2 passenger cars, baggage car that was an ex-Southern Railway unit and is now used as an observation and souvenir car, the dining car that was once an Army hospital car during WWII. The conductor and engineers running this operation appeared to be a group of retired railroad staff.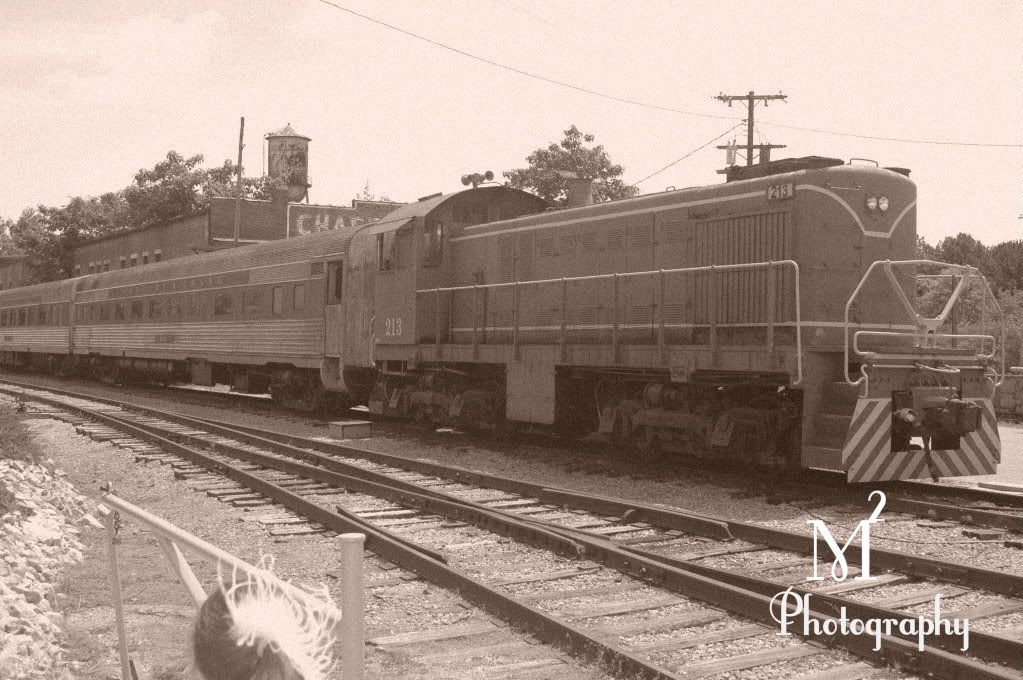 Conductors were coming and going, entertaining the passengers and making sure everyone was enjoying themselves. Below is Conductor Jack and the kids. He tried his best to get Colton to warm up to him. He was so sweet and a big jokester. You can really tell these older gentlemen really enjoyed their job and telling their stories. Very interesting and educational. I hope the children will remember the day, they went on a train ride.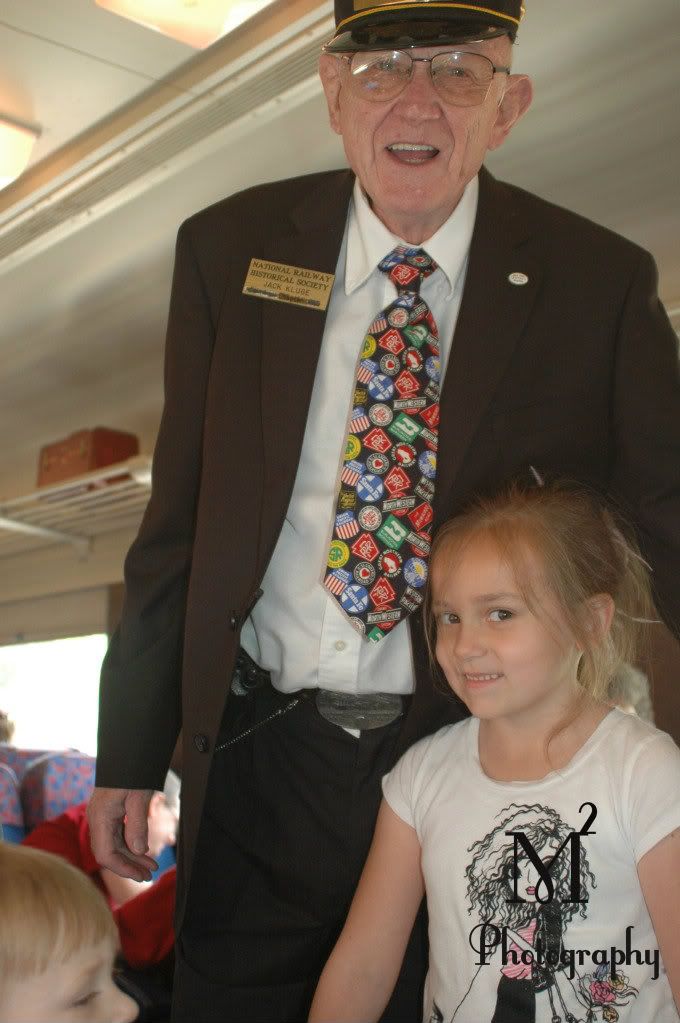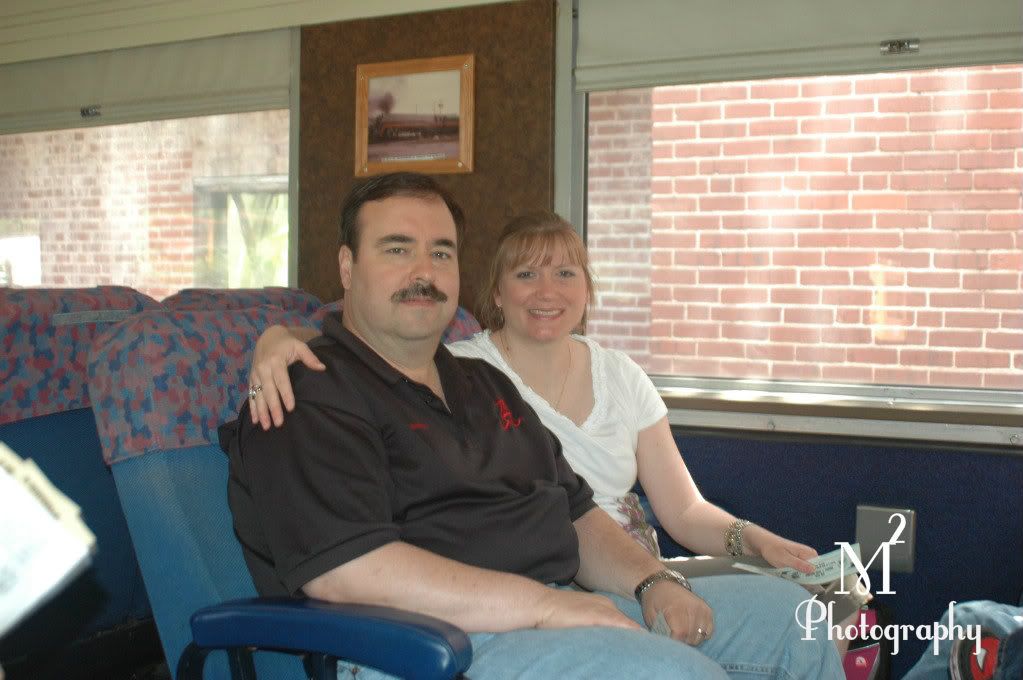 Waiting for the train to depart from the depot.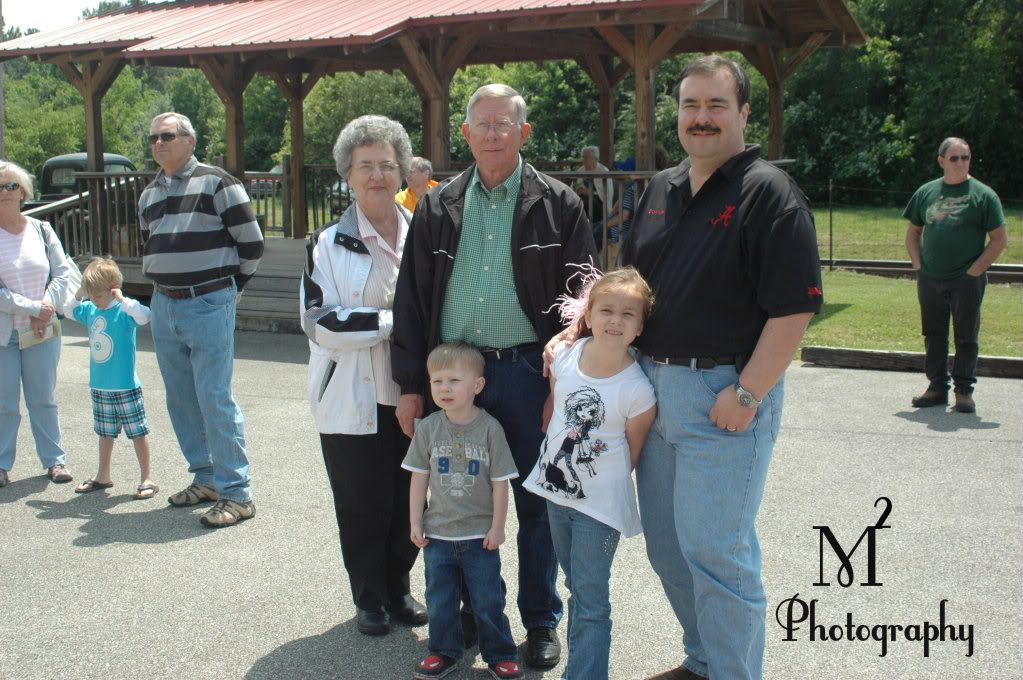 Waiting to board the train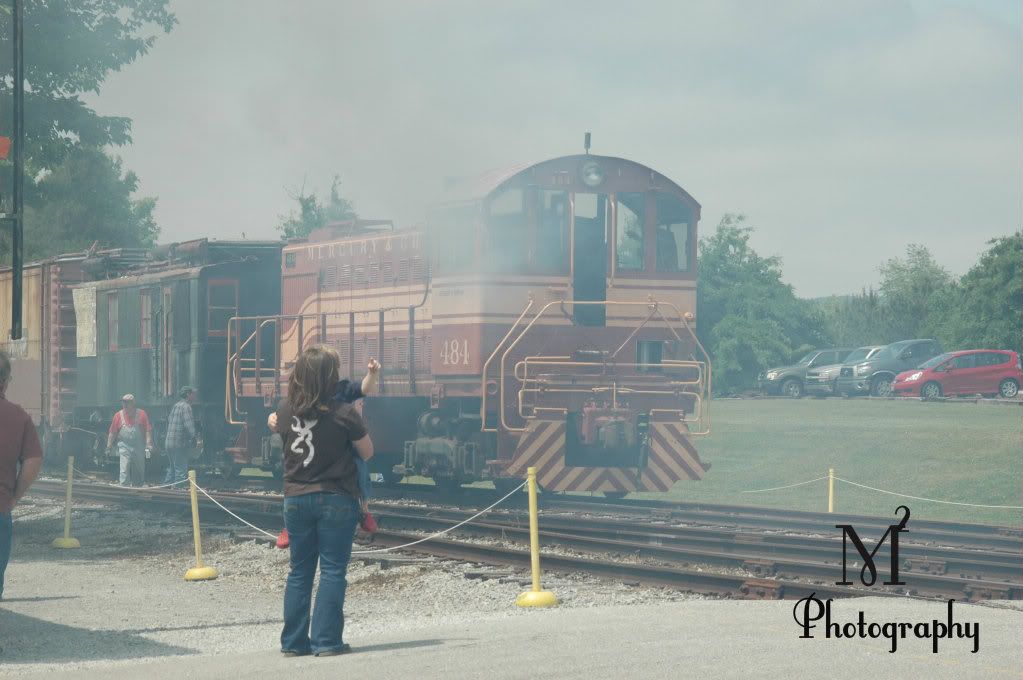 Not that I've been around several locomotives, but are they suppose to smoke this bad? LOL! Our trip was delayed a little because the engineers had to switch engines, in order to pull the cars. When they started up this engine, the smoke was just pouring out. We all looked at each other and began laughing. Peggy was worried if we were going to make the trip or not. Of course, Doug and I began the snide comments like "oh, it's just 10 miles, we can walk it." "We may not make it 10 miles." LOL! Too funny. Doug feels that the neighboring communities like having the train go past their house because with all the smoke, it might get rid of the mosquitos. LOL!
Waiting patiently to get this excursion on it's way.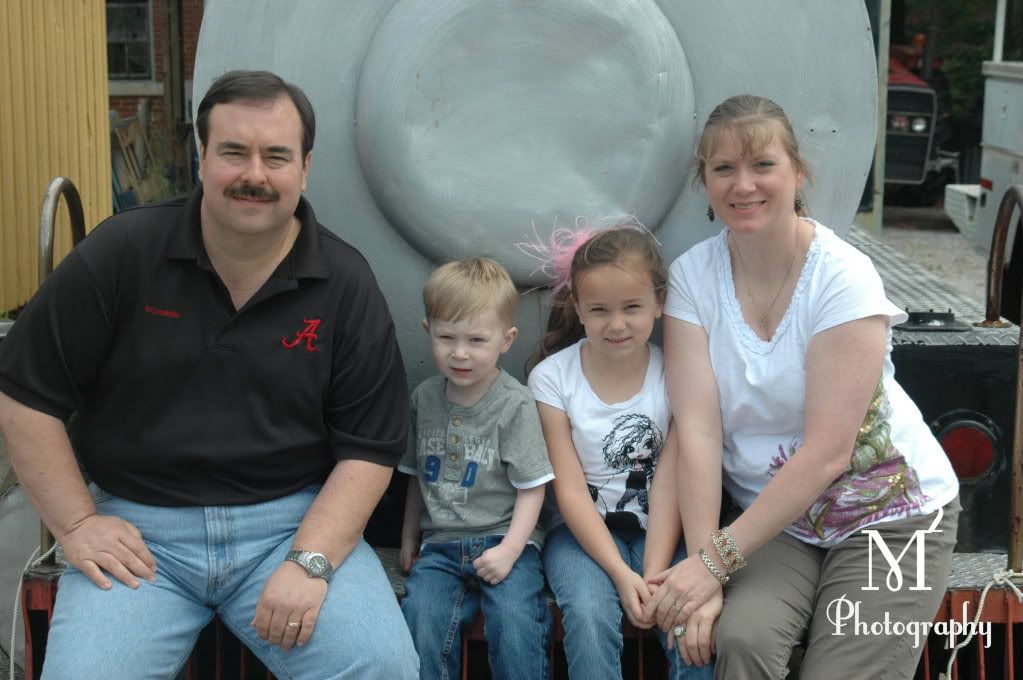 For more information about the North Alabama Railroad Museum,
CLICK HERE!
Doug and I were talking about maybe visiting the Chattanooga railway. They offer 4 hour roundtrip train rides. What interested Doug was that around Christmastime, they have a special Polar Express ride with Santa. He thought the kids would love that and I have to agree. Besides, the mountains should look beautiful at that time.
Don't forget:
Bloomin' Festival is going on this weekend Sat. & Sun. at St. Bernard Prep School. This is there main fundraising for the school. I really wanted to go this year, but with the cold temps and Colton's allergies. I'm afraid, we'll have to pass this year.
Wednesday, Bo Jackson will be peddling through Cullman. Yes, on bike. He will be signing autographs at Hibbett's Sporting Goods.
April 27th - 1 year anniversary when the tornadoes ripped up the South. There will be a special concert "Rock the South" at Heritage Park. Special guests will be Dierks Bentley and Kellie Pickler. You will also have an opportunity to meet a few former Alabama "Bama" football players like David Palmer and Antonio Langham. For ticket information, CLICK HERE!