HAPPY EASTER EVERYONE!
I hope you had a fantastic Easter weekend. We pretty much had a quiet weekend and didn't do whole lot.
Thursday, being the last day of school for Katie, we wanted to go riding around. I had been wanting to stop by the convent because they have such pretty grounds and I know photographers love to use the campus for their background. I completely understand and would love to go back. If you haven't noticed, I'm starting my venue file for when I begin my photography business. Getting ideas, backgrounds and contemplating necessary props. I just need experience, experience before I start school. Keep in mind, I won't begin classes until Colton starts preschool. I really want this to work and I want to be the best I can be.
Here a few photos I took of the kids for their Spring picture: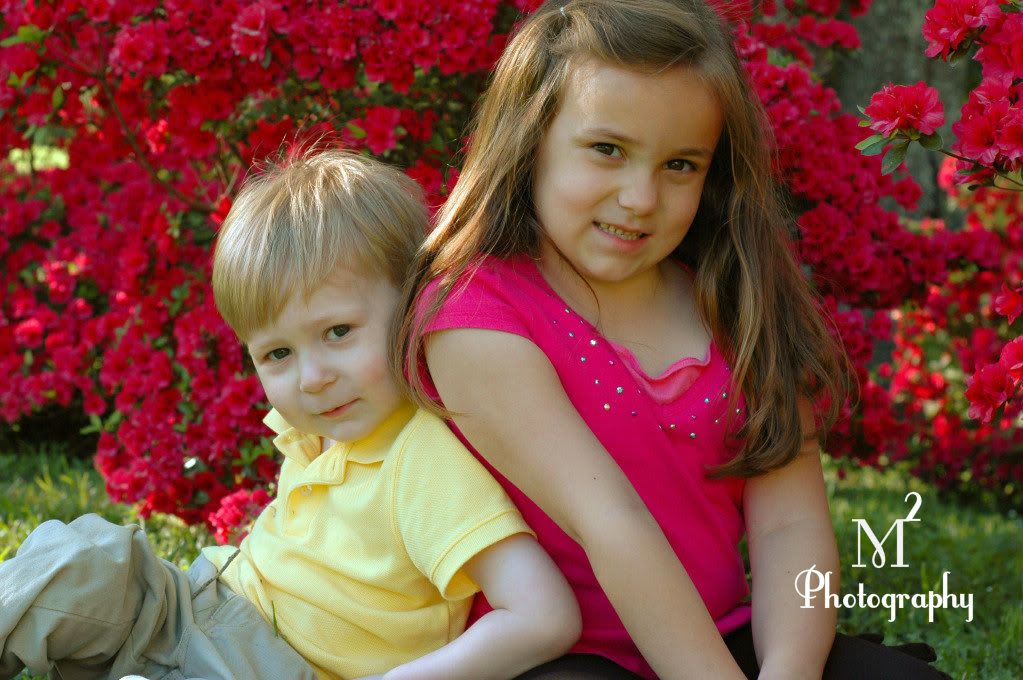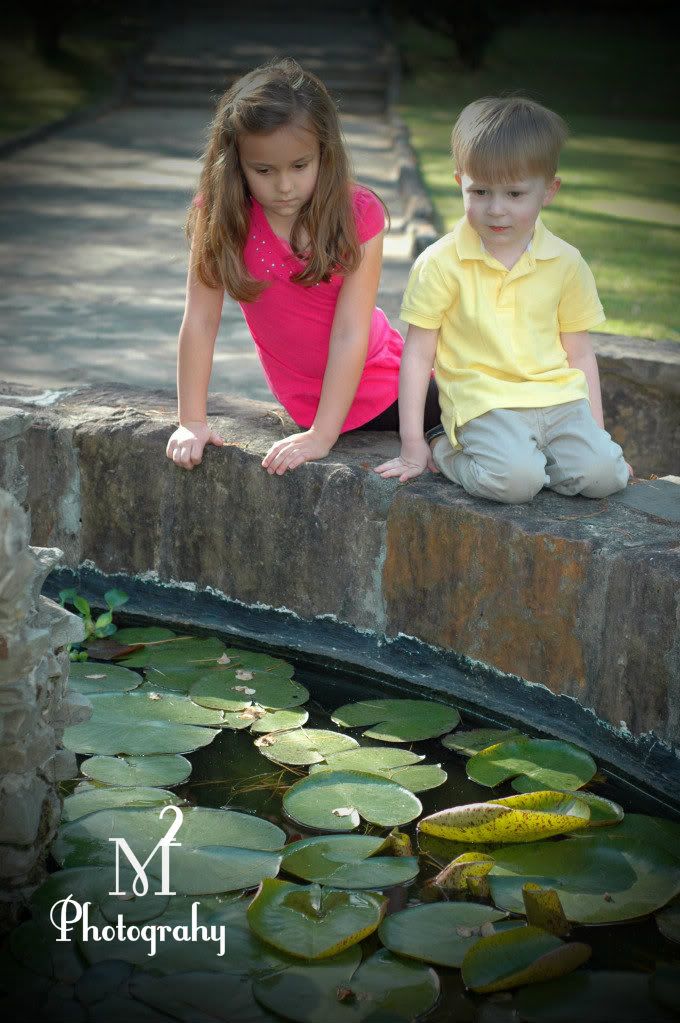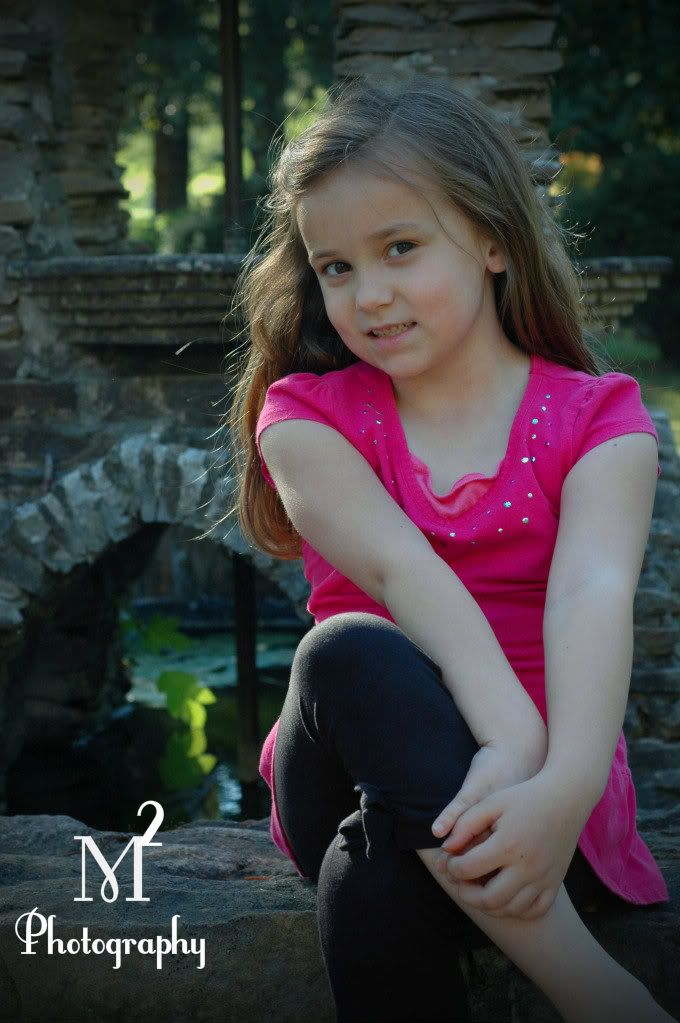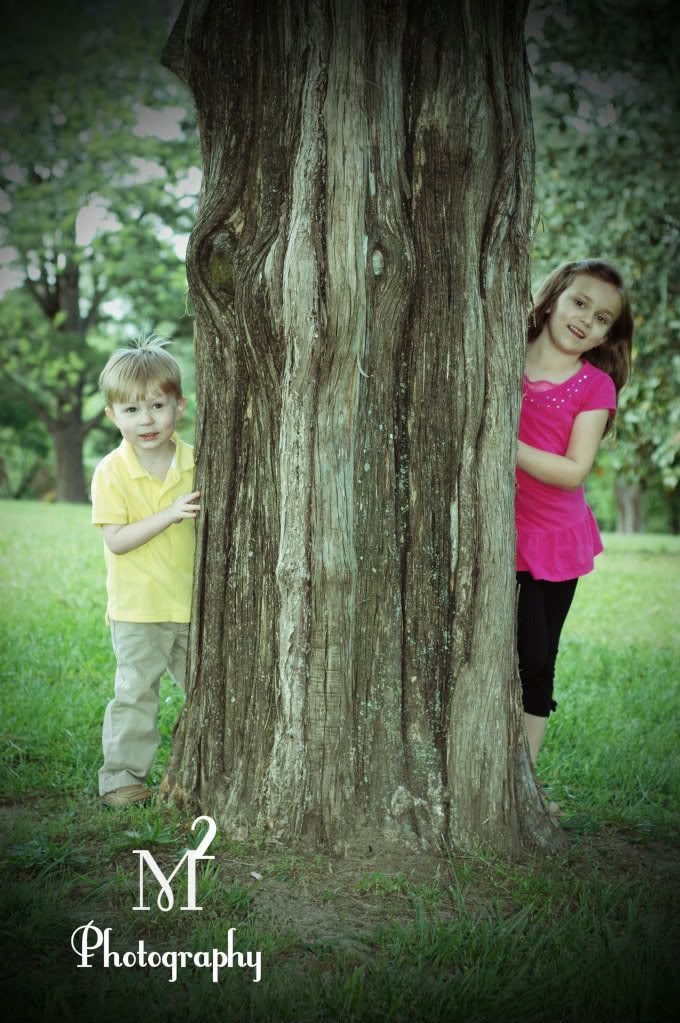 Hopefully, my next stop will be the Ave Maria Grotto and St. Bernard campus. They have beautiful landscaping and old stone buildings, which would make great backdrops. Bonus:
Bloomin' Festival
is next weekend. If you are in town at that time, you'll have to check it out. They usually have several vendors of all kinds (crafts, arts, food, Spring/Summer plants, metal work, clothing for all ages, something for all ages, etc.).
Meanwhile, stay tuned for Easter Sunday pictures. . .
Prayer Request
My mom has a spot on her arm that is in fact skin cancer. A couple of weeks ago, she had a biopsy done. That is when the doctor told her that it was cancer and he hoped to have gotten it all. He cut quite a bit out of her arm. Well, he didn't get it all. She has to go back the 17th of April for him to cut out some more. She is nervous because he told her that it was the same type cancer that was on her nose. If you don't know, my mother survived skin cancer 25 years ago, but it took nearly half her nose before they were able to get it all. It went as far back as her brain and she died on us a few times during the operations. After that she had several reconstructive surgeries to give her back some of her nose. For years, she was so self conscious of it and watching the faces looking at her weird. Her family just felt blessed having her still with us. Now that it's back, she's back to talking about this being her last Easter, her last birthday party with my children, etc. It's really depressing and I balled her out about it because only God knows when it's time for us to leave this world. Try to explain this to a woman that's in her late 70s, back in her childhood and has been on her death bed more times than I would like to remember. :P She can be such a anvil challenge. Please remember her in your prayers and her daughters would LOVE appreciate them as well.
A friend and Sunday School classmate is going through a very difficult time right now. He was diagnosed with a type of cancer, I believe around last Autumn. He went through all the Chemo treatments and they really thought that they got rid of all the cancer cells. Richard is not a very big person to begin with and he couldn't handle the treatments well at all. His strength and encouragement is not good because the doctors told him that the cancer came back. The doctors warned him the last time that if this type of cancer comes back, it could very well be more aggressive. They are hopeful that it won't be. Richard's been so weak during all the treatments that he has been unable to work this whole time. When they thought that they got all the cells, he had the look of relief all over his face in Sunday School one day because he would be able to go back to work. Now, he needs our help. Regions Bank has been gracious enough to have a bank for donations that would go towards Richard to help pay medical bills. He nor his wife said that they were worried about paying the bills or not going back to work, but you know that they must be concerned. They are a very faithful couple and know God's will be done.
I have an update of my past prayer request ~ Clint and Andrew
Andrew that had the automobile accident is still at a brain trauma clinic doing physical therapy. He seems to be improving and doing pretty good during the PT and OT, but the parents are still saying that he isn't fully awake. They are hopeful, he'll wake up and be able to focus on these commands the therapist ask of him.
Clint that had the hernia/stomach issue is home and doing well. Last I heard, the doctors do not think that he will have any issues with his stomach despite his hernia not healing as well as they would like. I haven't heard anything beyond that report. He did get on his Facebook and thanked everyone for the thoughts and prayers. Prayers do answer!
Finally
I really hope this week will be slow and productive because I've got a lot of catching up to do with housework, back to preschool teaching with Colton, preparing lessons for Katie during the Summer months. I know that sounds crazy, but I didn't prepare until the last part of May last year and I had to hump it every night to get lessons planned. I've found some awesome websites that will help me with her math. I'll have to share the link at another time with you. She's reading chapter books (Level L) at school, so I've got her reading and creative writing skills pretty much planned out. I've got a couple Science experiments lined up for us, including making Flubber, Microwaving Ivory Soap, possibly Mentos and Soda. The only camps or lessons I currently have her signed up is swimming lessons. She really wants to go on a vacation, since we didn't take one last year. Doug's been working a lot and we just have to see if he can try to get away for a few days. I would love for the kids to see the mountains. We'll take it one step at a time.