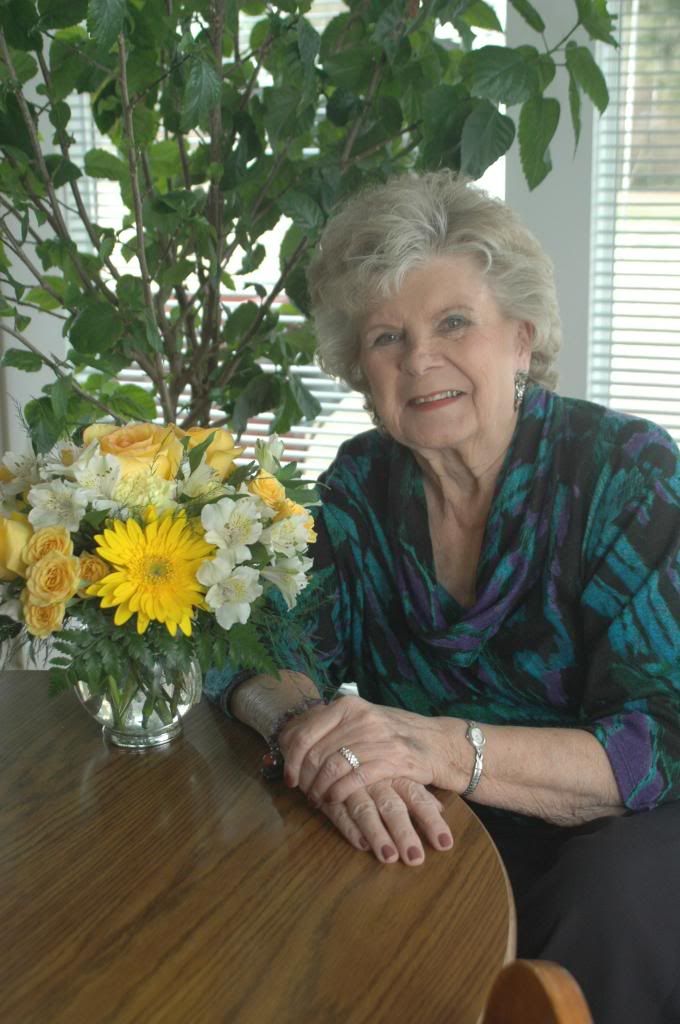 Happy 76th Birthday Mom!
Saturday a couple of my sisters, a niece and myself took mom out for luncheon to new Japanese restaurant that just came into town maybe a month ago. My mother loves Asian food and hardly ever gets to eat it because my dad doesn't care for it.
We wanted to make sure to get to the restaurant right when it opens. Needless to say, none of us even considered to call and get their schedule for Saturday. We showed up an hour before the restaurant even opened. AN HOUR! What restaurant opens at noon for lunch on a Saturday? Oh well. It was a good time to sit in our cars, with the windows rolled down, talking to everyone. LOL! Maryann and I were so excited for mom to experience a hibachi grill. Oh my gosh! We had so much fun and it was great to see that my mom was having a wonderful time.
Our little group waiting for the fun to begin.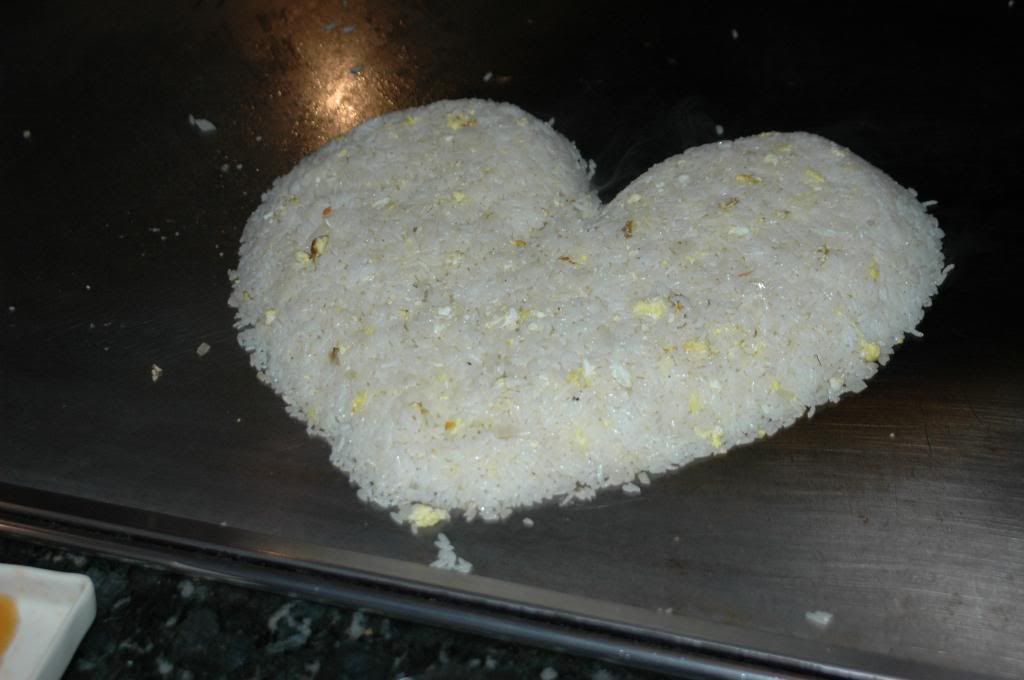 Our chef was sweet to make mom a heart shaped fried rice.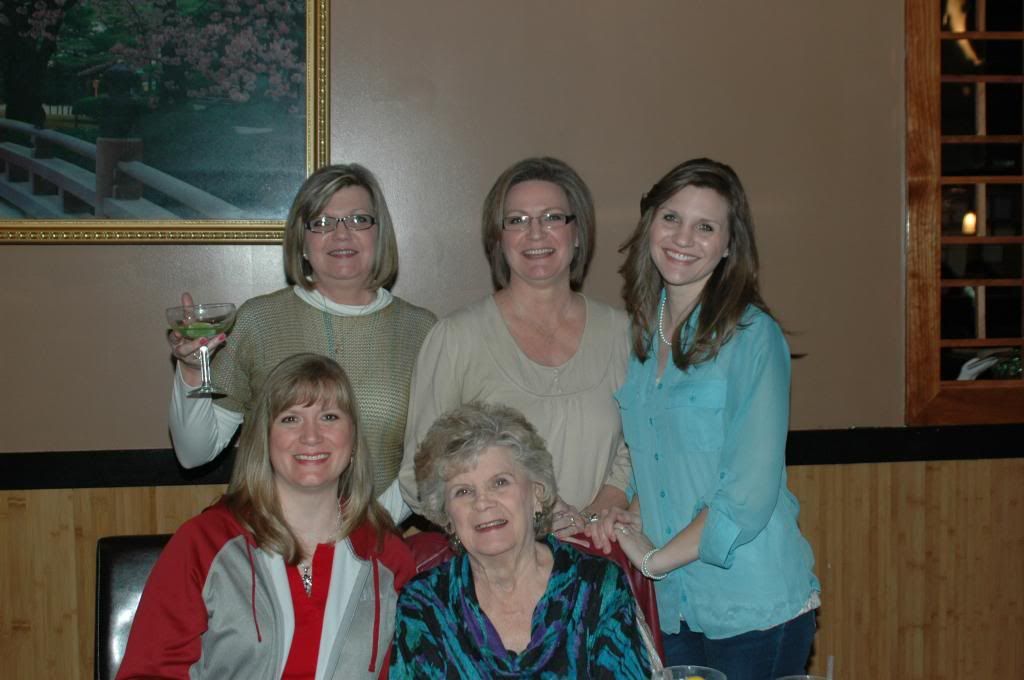 Maryann ordered a sushi roll called Crispy Crazy Horse. It was fabulous! I believe it contained salmon and whitefish. Guess what? My sister, Susan, that has a hard time trying new things, actually tried it. She liked it!! I couldn't hardly believe it. I'm so proud of her for taking the step.