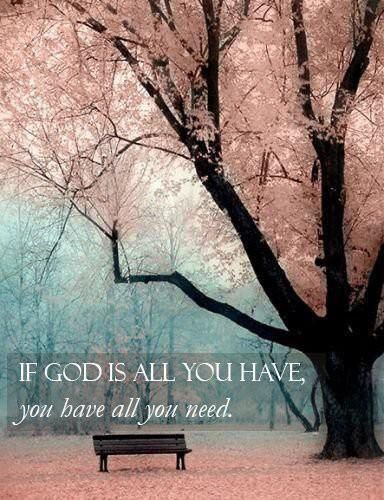 "The Lord reigns forever; he has established his throne for judgment. He will judge the world in righteousness; he will govern the people with justice." Psalm 9:7-8
Does God see or know what is going on in your life? Does He realize what is happening to His chosen and adopted children? The things that we are faced with every single day. All the wrong that our government is pushing on us, making us to abide. Good news, He knows! Our righteous God hears our prayers, our distresses, our sighs. How do I know? Because it is written:
"The Lord is in his holy temple; the Lord is on his heavenly throne. He observes the sons of men; his eyes examine them. The Lord examines the righteous, but the wicked and those who love violence his soul hates. On the wicked he will rain fiery coals and burning sulfur; a scorching wind will be their lot. For the Lord is righteous." Psalm 11:4-7 - Verse 6 according to reference thinks that it might be recalling God's judgment on Sodom and Gomorrah. I think, we all know how that turned out.
"The Lord is a refuge for the oppressed, a stronghold in times of trouble. Those who know your name will trust in you, for you, Lord, have never forsaken those who seek you. " Psalm 9:9-10
When all goes wrong whether it is in your personal life or nation wide, you can always go to God. He will give you peace and rest. It's a wonderful feeling! When I'm so stressed out and I know my blood pressure is high or when I'm sad and think all is lost. I go to the Lord and weep on His shoulder. A feeling goes all over me like a big hug from God. Things may not change around me for the better and the world around me falls further and further into the pits of hell. I know I can always turn to my God Almighty and He will calm me and give me hope for my life. Are you ready for such peace and love? God is love and His love is reaching out to you. Please come to Him and prepare for your eternal future. Why should you prepare for your eternal future?
"In the past God overlooked such ignorance, but now he commands all people everywhere to repent. For he has set a day when he will judge the world with justice by the man he has appointed (Lord Jesus Christ). He has given proof of this to all men by raising him (Jesus) from the dead." Acts 17:30-31
In the end, violence (wicked) may continue around you. The government may pass laws, saying it is nationally acceptable to do wicked. It doesn't make it right with God's Word. My prayer today is that God will bless the Leaders all over the world that are fighting tooth and nail, trying to keep His commandments.
Remember this . . . GOD IS WATCHING and HE WILL NOT IGNORE. His time may not be now, but trust me,