Last night, Katie was in the school musical "Bugz." The production included all first graders, approximately 200 students, from our school. The little kids got a kick getting to go to the high school for rehearsals. The musical was taken place at the high school auditorium. Each class represented a different species of insects. Katie's class were the Monarch Butterflies. They did such a great job! You talk about a packed house. I didn't invite our whole family because I knew that there would not be enough room for everyone. Instead, I invited the grandparents.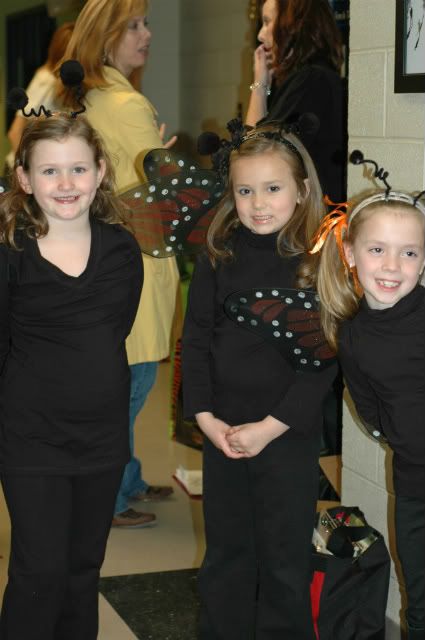 My little Monarch Butterfly

She is singing with all her might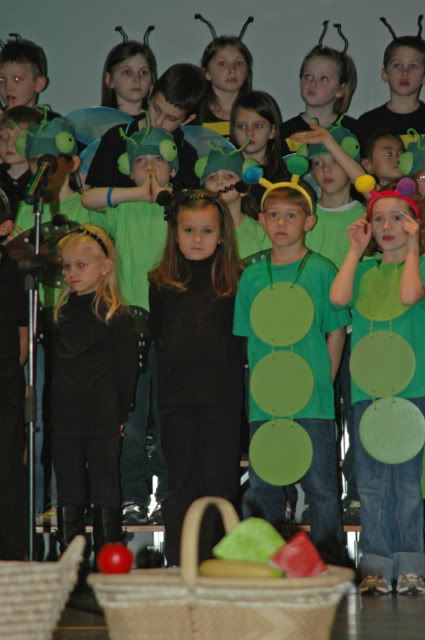 We were so proud of our little bug. This was the first school performance. After last night's production, I hope the board decides to continue to have some kind of school performance every year.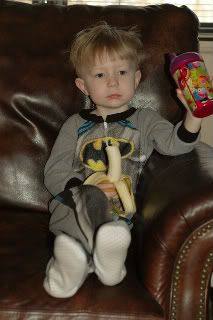 Doesn't he look laid back and ready for the day? I got tickled at him this morning. He came down the hallway, straight to the couch, asked for his mek (milk) and nana. He crossed leg, drinking his cup of Joe in one hand and eatin' his nana with the other. HAHA! My funny man.