Don't forget to watch . . .
Alabama Crimson Tide

vs.

Clemson Tigers
tonight 8/7 central time on ESPN & ABC


I probably won't be able to watch much of the game because I really get sick by 7:00/8:00, but I'll still be routing for them in bed. lol! After Doug advised me to cancel our fish fry today, he turned around and called his cousin Henry to come over. So, Henry, Peggy and Millard will be here to cheer on Alabama with Doug. I asked Doug, why he wanted me to cancel if he was still going to have people over? He told me, these people don't care if I go to bed or not. Well, okay.


There's a big Julio Jones hype around here. With him being a Freshman and Saban starting him, it will be interesting to see how well he does. I've seen video of him during practice plays and that boy can run, let's just hope he can keep up the good work. What are your predictions in today's game? My veins run crimson, so I have to pick Bama. I know Clemson is a great team to play against. Bama's really going to have to pull out all their tricks and try to win this game tonight.


Mom Update
Peggy and Millard gave me a break this week with Katie, while I've been sick. Thursday morning, I was feeling pretty good so I dared going to the grocery store. I began getting a little sick right when it was time to check out. I made it home to get a bite to eat and rest. I have to learn to take frequent snack breaks or I really begin to get yucky.


I haven't seen Mom in a few days, so I felt good enough to visit her for a little bit. She is still improving every day. Of course, she says that she doesn't see it but I know I do. Her therapist, Cal, came while I was there. Man, Cal worked Mom to death. He walked her back and forth between her chair in the Living Room and the Bathroom about 3 times. He worked on her leg and foot strength exercises. Lastly, he had her stand, holding on to her walker, for several hours. She stood straight up, but as soon as she began slumping, he got her attention and she straightened back up. She did great!


Smartie Britches sent me an message that they've got their Fall clothes online now. I checked them out and they are so cute. If you've never experienced Smartie Britches clothing for little girls, I love them. Katie has a few SB outfits and they wear so good on her. You'll have to check them out.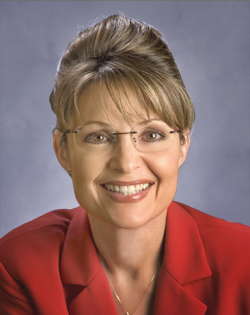 I have to say that I was surprised to see McCain naming a woman to run for V.P. on the Republican ticket. I just knew he would pick Mitt Romney or Joe Liberman to run with him. I don't know much about Mrs. Sarah Palin, but I was impressed by her speech. What do you know there are Republican Conservative women out there on the political circuit that are in a somewhat healthy marriage and Pro-Life. Someone whose a hockey Mom, an NRA member and seems to really be truly interested in the wealthfare of the people. I'm interested to find out more about her in the couple of months.