I'm thankful for friends, new and old, close-by and far away. God has blessed me by allowing me to marry my best friend; having the opportunity to always make new friends and still keep in touch with friends that I've known pretty much all my life. I just appreciate every one of my friends, buddies, and girlies. Love you guys!!!!
Like I wrote yesterday, I've been hoping to make this day possible for a while. I had a few more poses in mind, but the kids were not having a great day. It's amazing. At the end of the day of a photo shoot with the kids, I have the strongest urge to start smoking and I don't smoke. So instead, I made a tall glass of Coke Zero Cherry and ate a few M&Ms.
Now after a very tough day, this is what I have. They would have been awesome, if they were having a good day.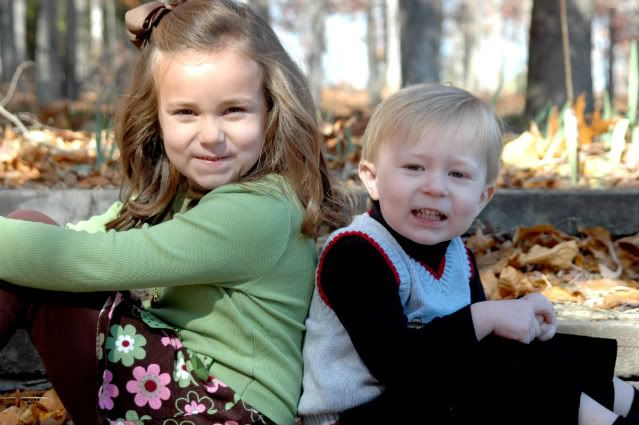 I read the recipe below from
My Computer is My Canvas
and had to post it, in order to keep this recipe in my file. I'm really hoping to make it. I sounds so good and the picture of the finished cookies, looks mouth watering. But of course, I LOVE pumpkin.
Pumpkin Spice Cookies
Betty Crocker Spice Cake Mix
Can of Pumpkin
Mix the two ingredients together, do not beat. Do not add egg or oil! Once the batter forms drop by spoonfuls on to a greased cookie sheet. Bake at 375 degrees for 15-18 minutes. Spread a little cream cheese icing and sprinkles on top. Sounds so good!